Sony Xperia Honami Mini leaks to join the palm-sized party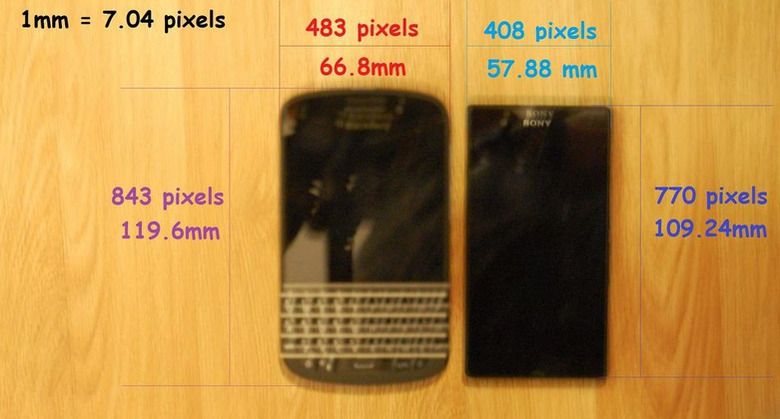 If you've been paying attention to the smartphone market over the past few months, you've likely noticed a miniature trend: small versions of hero phones released with the name "mini" attached. Here we're seeing a glimpse of a device that would shadow both the Sony Xperia Z and the still-unconfirmed Sony Xperia i1, aka Honami. This little beast is code-named Honami mini.
According to the leakster tossing out the image you're seeing here, the BlackBerry device next to this next-generation Xperia is 119.6mm tall and 66.8mm wide, making (by comparison base solely on this photograph) the Sony Xperia Honami Mini 57.88mm wide and 109.24mm tall. That's a fairly small smartphone, to be sure.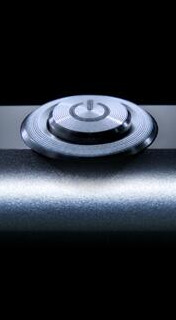 Despite its miniature body, those responsible for leaking this device have taken to XDA Developers forums to suggest that it'll be released with a Qualcomm Snapdragon 800 quad-core processor. That's a lot less likely than the device being released with a slightly less piece of processing architecture under its hood – even something like a Qualcomm Snapdragon S4 Pro dual-core processor would be more appropriate due to the miniature size of this device's display.
Meanwhile the Snapdragon 800 is said to be employed on the full-sized Xperia i1 Honami, the Samsung Galaxy Note III, and – this one is confirmed – the LG G2. This Xperia device wave will likely be appearing first on September 4th.
It should be made clear that this smaller Xperia is from an entirely different generation from the Sony Ericsson XPERIA mini pro from back in 2011 – that was a slider, mind you. There's also a mini handset appearing with the name Sony SBH52 this season that could also just as easily be called an Xperia Mini – this device is made to work together with a larger Xperia smartphone, not as its own separate handset.
According to the same leak source as sited above, this Sony Xperia Honami Mini will come with a 4.3-inch HD display, 2GB of RAM, and a 20.7 megapixel camera sensor with 1/2.3 F 2.0 SONY G lens. Inside you'll find 16GB of storage space and a battery sitting at 2400 mAh. Time for war with the DROID Mini, HTC One Mini, and Samsung Galaxy S4 Mini all the same.
VIA:DAUM Rulieweb