Sony Xperia i1 Honami specifications leaked in full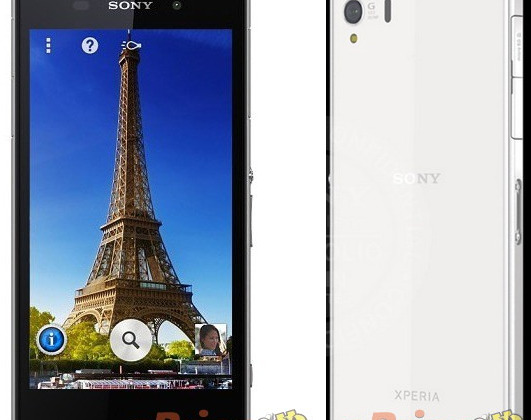 This week as we edge ever closer to the international tech conference known as IFA, we find devices like the Sony Xperia i1 leaking out in full – well before their official unveiling. While this device, also known as Sony Xperia "Honami", is more than likely set to be revealed in full at an event on the 4th of September and given a full hands-on rundown by the press (including SlashGear) in Berlin not long after, today we've got an eye on a full specifications sheet as well as full-frame Sony-made press photos of the device, front and back.
Thanks to Daniel from the ePrice forums in China, we now know that Honami may not be the massive beast we thought it was. That entry into the Xperia universe may continue to be ruled by the Xperia Z Ultra – already out on the market today.
This i1 device is set to be a higher-powered edition of what's presented in the Sony Xperia Z, but unlike the Sony Xperia X Ultra, Honami brings this next-level package with a 5-inch display – not all that unlike the original Z. With the Z Ultra you're working with a massive 6.4-inch display – here with Honami (aka i1), you've got a 5-inch display, essentially the same as the Xperia Z.
So what's the difference?
The Xperia Z works with a Qualcomm Snapdragon S4 Pro processor – more than enough processing power to keep you up to speed with normal everyday apps. This device is one of the nicest machines to come out of the first half of 2013, to be sure – we reviewed the T-Mobile edition and the original edition as such. But here in the Xperia i1, you get an upgrade.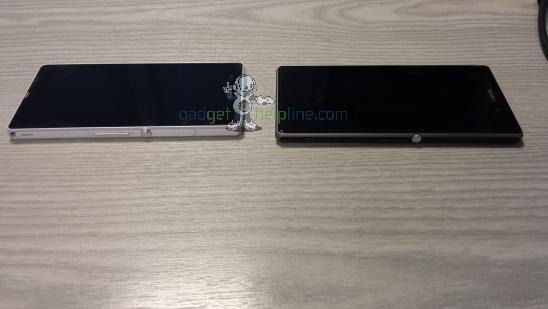 With the Xperia i1, Sony employs the Qualcomm Snapdragon 800 quad-core SoC. This is the same processor going into a collection of the second half of 2013's biggest and best smartphones – most of them appearing with displays that fall into the "phablet" category. Because Sony's entry brings this processor with a 5-inch display (a combo only otherwise seen in the Samsung Galaxy S 4 LTE-A (LTE Advanced), a device that'll only see limited distribution. That's a killer combination – one that'll likely bust up the benchmark charts, to be sure.
Otherwise you've got a TRILUMINOUS Display with X-Reality technology from Sony, a 20.7 megapixel ExmorRS sensor on the back of the smartphone (that's one massive camera) – paired with Sony G-Lens technology and BIONZ for mobile. Up front is a 2 megapixel camera with Exmor R, as well.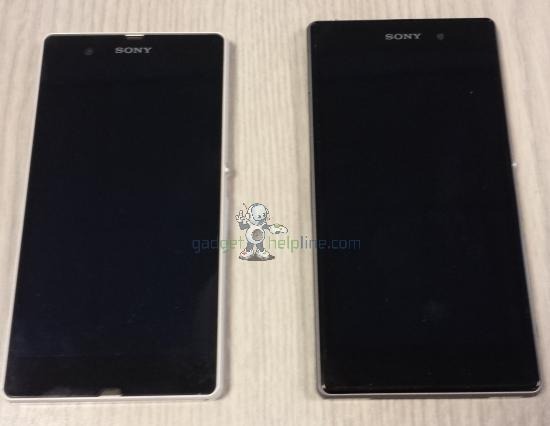 You'll still be working with 2GB of RAM and 16GB of internal storage, though there is a microSD card slot for storage expansion – of unknown max size, at the moment. You'll also see NFC, MHL for HDMI output through the microUSB port, IPX5/7, and Wi-fi – and Miracast with Android 4.2.2 or higher, of course.
Look like a nice enough device to upgrade to, considering you probably already purchased the Xperia Z just this past month? How about those physical connector pins ready for a specialized dock? We'll have to see what that's all about next month – unless another leak hits before then (quite likely).