SlashGear Weekly Wrap-Up: May 12, 2012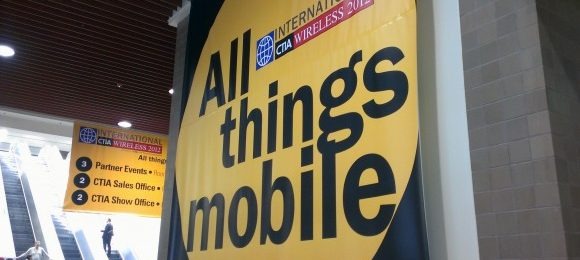 Happy Saturday, everyone. Well, this week was quite interesting because it played host to the CTIA conference in New Orleans, the largest mobile trade show in the US. So we'll kick off with some of the more noteworthy stories from that - Samsung Galaxy S II Skyrocket HD for AT&T cancelled,  HTC Evo 4G LTE hands-on, and Samsung Galaxy S III vs Galaxy Note hands-on. Keep reading for much more CTIA goodness:
Featured: Here are some of our featured articles from this week:
Spotify co-founder touts platform initiatives at CTIA 2012
Visa president: we've "moved beyond" NFC
Supertooth Crystal Bluetooth speakerphone hands-on
Do you really need to buy a new Call of Duty game each year?
Google+ needs iPhone more than Android
Why I support Microsoft's $99 Xbox 360 and why you should too
Other Stuff: So even though CTIA made the most headlines this week, there was no shortage of other news to be found. Let's run through some of those stories. If you're a sci-fi nerd, you will love this – Prometheus stills released as fan community explodes. On an unrelated note, Bing takes Twitter and Facebook but leaves the G+. For all you computer enthusiasts out there, Nvidia GeForce GTX 670 review round-up. And finally, Color partners with Verizon for live streaming. Enjoy the rest of your weekend!