SlashGear Weekly Roundup Video: March 20, 2011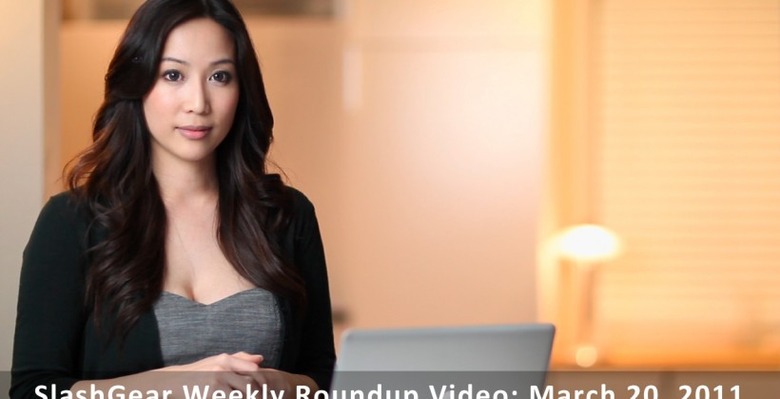 This week's tech news is topped by our HTC Thunderbolt review along with product announcements from Samsung, new pricing and availability for the Motorola XOOM WiFi-only version, subscription service changes with the New York Times and The Daily, a new live TV streaming Time Warner Cable iPad app, BlackBerry 6 security problem, rumored G2X and G-Slate dates, review of the Infinity Blade iPad 2 game, and unboxing of the HTC Arrive.
[vms d0f7ee0a23d6b02d9b0d]
10. Sprint's first Windows Phone 7 device, the HTC Arrive, hands-on and unboxing.
9. The Motorola XOOM WiFi-only version arriving March 27 and priced at $599.
8. Samsung product announcements:
- Series 2, 4, and 6 notebooks
- Samsung 3D HDTV Monitors TA750 and TA950
7. Time Warner Cable launches live TV streaming iPad app to high demand.
6. RIM warns BlackBerry 6 users to disable JavaScript due to security issue with the new BlackBerry Browser.
5. The New York Times and The Daily both announce paywalls starting within the next two weeks.
4. The T-Mobile G2X and G-Slate are rumored to launch on April 20th.
3. The WiFi-only Dell Streak 7 now available for pre-order on Amazon.
2. Review of Infinity Blade game for iPad 2.
Giveaways:
1. Wrapsol
2. StealthArmor