The Daily To Erect Paywall Next Week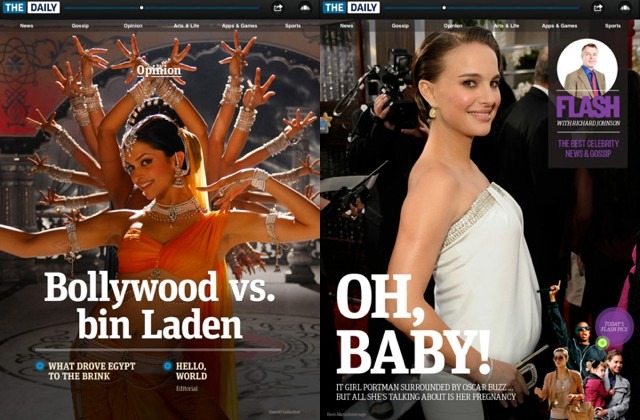 The iTunes exclusive newspaper, The Daily, was the first to adopt Apple's new in-app subscription model but has been offering up its content for free waiting for the arrival of iOS 4.3. After the new iOS arrived, The Daily offered an additional week free, but is now reminding people that they will have to pay starting next week. This news comes just on the heels of the New York Times' paywall announcement. However, the two publishers have very different subscription costs.
Starting next week The Daily will charge subscribers 99 cents per week to view content, which comes out to around $50 dollars a year. That's not too bad especially when compared to the New York Times' offering. Subscription to the NY Times is required in order to access more than 20 articles a month and the rate starts at $15 per four-week cycle.
Originally, The Daily had a two week free trial for potential subscribers to test out the news service, but that was extended by two more weeks when Apple was late in delivering iOS 4.3. The Daily is expected to launch in Western Europe by the summer depending on when exactly iOS 4.3 becomes available over there.
We will soon see whether the two subscription services take off now that people have to pull out their wallets. In this day and age where free content is so easily accessible via the web, most folks will likely complain about this change. But for all the news content, flashy galleries, and videos, is $4 a month too much to ask for? Would you pay for access to The Daily or the NY Times?
[via 9 to 5 Mac]