SlashGear Week in Review - Week 26 2011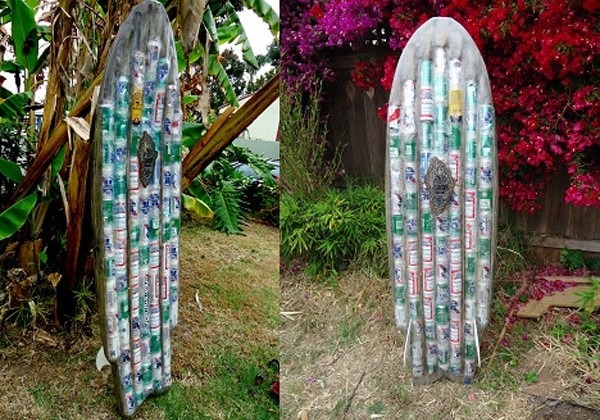 Welcome to the latest edition of the SlashGear Week in Review. Lots of stuff happened in the tech world this week with some cool new gear turning up and a few interesting DIY projects as well. One of those DIY projects was this cool surfboard made from 72 beer cans. The board actually works too, assuming you know how to surf.
A really cool steampunk smartphone surfaced early in the week that has on old school rotary dial on the back. The front of the smartphone has a touchscreen like a modern device melding the old fashioned with the new and high-tech. The Olympus E-PM1 PEN camera got its first short hands on treatment. It is one of the small interchangeable lens cameras that shoots DSLR image quality.
The Mac Pro and Mac Mini are tipped to be getting a refresh in August. The machines are expected to get new Sandy Bridge processors, Thunderbolt ports, and the Lion OS. The MacBook Air was tipped to be coming in a new black finish when it is refreshed. We found out not long after that the black color was scrapped.
RIM had a really bad week with poor quarterly earnings reports. Reports also surfaced that RIM was forcing carriers to take Blackberry devices into their stores before they were ready to be used. The most awesome Hot Wheels track in the history of tracks turned up this week. The track has 1,100 cars on it and took four years to construct.
More rumors surfaced that the iPhone 5 will be launching in August and that the smartphone will be a game changer. The rumor claims that devs were given the iPhone 4S for coding purposes and the iPhone 5 will be what hits the market. I already mentioned that RIM had a very bad week, but many workers will had a worse week to come. RIM is starting layoffs and 200 workers have already been let go.
A Japanese firm called TES NewEnergy has come up with a very cool way for people in Japan still without power to charge their smartphones and other devices. The pan generates electricity from boiling water to keep devices powered up. Apple has been granted a new patent that may turn out to be a game changer. The patent is for multitouch on smartphones and just about all devices use the tech today.
The Motorola Droid Bionic is reportedly still on schedule to hit stores. The phone first turned up at CES in January and sounds really cool. A rumor surfaced that the Eee Pad Transformer 2 will hit in October or November. The new tablet is said to use Tegra 3 and run Android Ice Cream Sandwich.
Archos unveiled its G9 Android tablets this week with dual-core processors, 250GB of storage, and the tablets are 3G ready. The Archos 101 G9 will go for $349 with the Archos 80 G9 at $279. An AMD Bulldozer engineering sample CPU turned up this week. The leaked processor also offered a few details about performance and more. Thanks for reading this week's edition!