RIM Forcing Half-Baked BlackBerrys On To Carriers?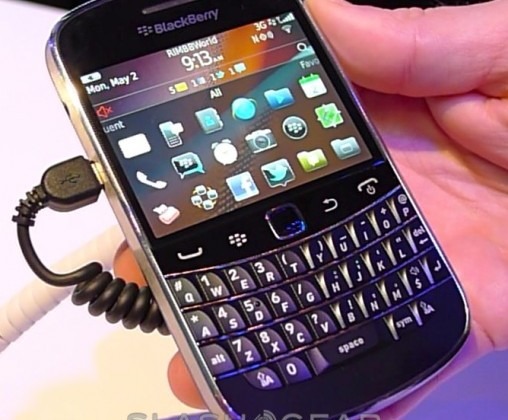 BlackBerry maker Research In Motion (RIM) has just faced a dismal week since its quarterly earnings call that yielded disappointing figures, imminent layoffs, and confirmed delays for the new BlackBerry Bold 9900 and the 4G PlayBook. Now insider sources are revealing that RIM has had history of strong-arming carriers to accept their devices even before they're ready for the carrier testing phase. Knowing this and the delay could mean that the platforms for the new BlackBerry and PlayBook are worse than we thought.
Normally, device manufactures test new builds internally until they've reached a Technical Acceptance candidate, at which point they send this build to the carrier for testing and approval. If rejected, it can take several weeks to get a new build for testing, which can slow down the release of a device by a couple months. Hence, in order to push out products faster despite serious problems with the OS, RIM has been putting a huge amount of pressure on carriers to approve devices even if they're not ready—at least, according to BGR's insider source from one of the major carriers.
The source claims that some carriers will be approving the devices "no matter what — with bugs and problems." RIM's internal engineers are also getting pressured to pump out Technical Acceptance bundles when there are still serious problems with the OS. This certainly explains how the PlayBook tablet ever made it to market and why major carriers such as Verizon are quick to deny agreeing to carry the 3G/4G version. You can check out our PlayBook review and our thoughts on its half-baked firmware, if you don't already know what we mean.
But apparently, there have been many other devices from RIM that have been forced through the process in this same manner, including way back with the BlackBerry Bold 9000, which came out early on Rogers but was delayed several months on AT&T. The device did not pass through AT&T's Technical Acceptance testing, but Rogers succumbed to pressure and pushed out the device anyways. At the moment, no carriers have responded to inquiries for comment.
[via BGR]