Olympus E-PM1 PEN camera gets brief hands on treatment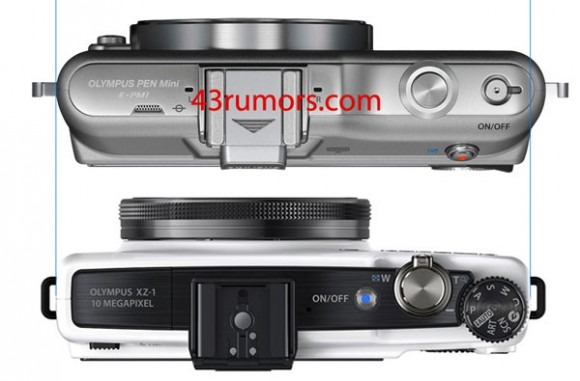 Way back in late March of this year we talked a bit about some new incoming Olympus cameras that are the interchangeable lens type that are not DSLR cameras. The line was tipped to be the PEN Pro series. A bit more information on one of the cameras in the new line has landed including some brief hands on impressions from the source that was able to play with the thing. To start with, the official announcement date for all three of the new PEN Pro cameras is reportedly set for June 30.
The new cameras will also be announced alongside new lenses for the series with a 12mm f/2.0 and a 45mm f/1.8. One of the key features of the new series of cameras is the blazing fast autofocus that is said to be faster than most DSLR cameras on the market. The sensor and image engine are also said to be new. The E-PM1 is the new camera that has been handled a bit by a source at 43rumors. This is the smallest of the three new cameras and the source says it is similar inside to the Panasonic XZ-1.
The source also says that the camera has a touchscreen on the back and had a lot of buttons as well. The buttons are important because the more buttons on the device the more features can be accessed without having to resort to wading through menus. This camera and the other two in the line are also said to have new circuitry that reduces power consumption and increases battery life.
[via 43rumors]