Apple Granted iPhone Multitouch Patent: Lawyers Prepare For Action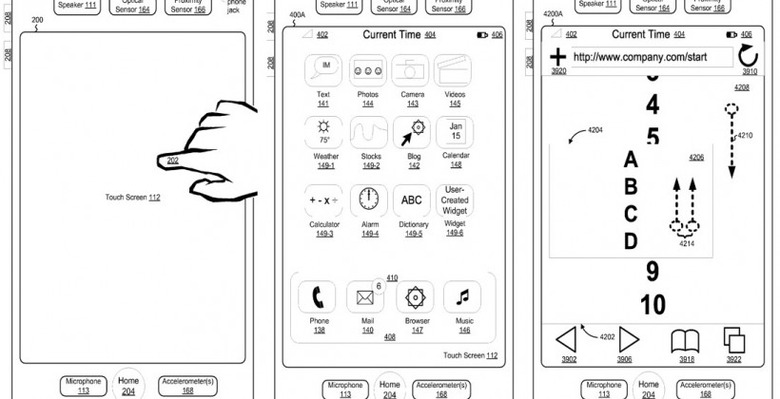 Apple has been granted a vital capacitive multitouch touchscreen patent, which could trigger a new round of IP legal battles against rival smartphone manufacturers. The patent, titled "Portable multifunction device, method, and graphical user interface for translating displayed content," details the touch and control systems Apple used in the first-gen iPhone and in all models since, and which experts believe could leave Samsung, HTC and others in hot water.
"A computer-implemented method, for use in conjunction with a portable multifunction device with a touch screen display, comprises displaying a portion of page content, including a frame displaying a portion of frame content and also including other content of the page, on the touch screen display" Apple patent
According to one expert, the granted patent leaves Apple with a strong hand when it comes to the sort of multitouch interface common on not only smartphones but tablets, PMPs and other gadgets. Given how popular the touchscreen is now, expert Florian Mueller suggests, "this patent covers a kind of functionality without which it will be hard to build a competitive smartphone"
Of course, the actual interpretation of the patent is left up to the courts, and there's no telling how exactly they'll rule. Apple would need to demonstrate full – and unlicensed – replication of the UI elements covered by the patent, and although many rival systems ostensibly use similar touches and gestures, each judge will need to be convinced of that. Nonetheless, this isn't exactly good news for Apple's competitors, who have already seen the Cupertino company challenge Samsung, HTC and others over alleged transgressions of its IP.
[via PC Mag]