SlashGear Week in Review: Week 2 2009
We kicked off the week with our yearly visit to Macworld, finding a slightly subdued show floor but plenty of excitement about Apple's final keynote address at the conference.  Anticipation was high, with several new products expected to launch; instead, however, the only hardware news was a 17-inch unibody MacBook Pro.  No Mac mini update, no iPhone nano, no new iMac, and certainly no new iTouch tablet.  Phil Schiller attempted to channel some Jobsian enthusiasm over iLife '09 and iWork '09, which are certainly adept pieces of software, and the price changes for iTunes could shake up the download world a little, but it wasn't the "going out with a bang" for Macworld that many expected.
After that, it was CES 2009, and the SlashGear team decamped to Las Vegas to cover the best-known consumer electronics show on the calendar.  The impact of the recession has certainly made its mark on CES, with what looked to be a lower attendee turnout and several booth cancellations.  Headline gadgets were also fewer and further between, though there were still a few notable announcements.
Surprise introduction was the Palm Pre, a new smartphone coupled with a new platform, webOS.  Despite getting thrown out of the press launch during our liveblog, we still managed to bring you the first images of the device on the net.  The QWERTY-equipped capacitive touchscreen slider is set to hit Sprint in the first half of 2009; make sure to check out our hands-on Pre report, Sprint & Palm Q&A, and visit Pre Community for more details.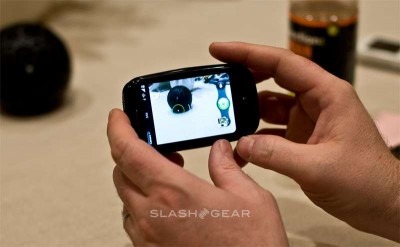 A long-rumored netbook came to fruition too this week, in the shape of the Sony VAIO P.  Following the company's usual path of no-compromise design and little accomodation for aching wallets, the VAIO P is an expensive ($899+) and interesting addition to the ultraportable space.  SlashGear is one of a very small number of sites with a VAIO P of our own; check out our first impressions here, and expect plenty more on this Digital Lifestyle PC very soon.  In fact I'm currently writing this Week in Review on the P, with only minimal squinting.
Elsewhere, we caught up with the latest version of Nokia's N97 smartphone – which we're looking forward to spending more time with at Mobile World Congress next month – and sat down with Creative to discuss their innovative Zii processor.  iRiver's curious WAVE HOME reminded us that just when we think we can predict the company, they surprise us, and ASUS pulled a number of interesting devices – including the Eee PC T91 Tablet – out of the bag.
Elsewhere in the touchscreen space, OQO's new Model 2+ – complete with OLED touchscreen and integrated worldwide 3G support – certainly endeared itself, and we're looking forward to getting our hands on a review unit.  On an even smaller scale, it's good to hear that the LG GD910 watch phone is headed for production.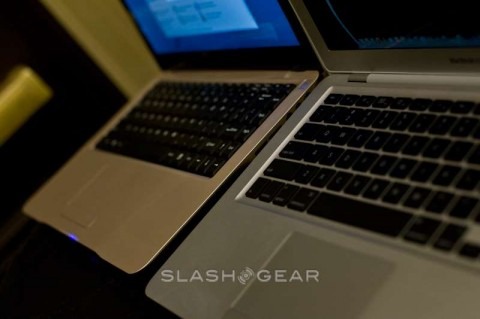 Apple may have not introduced much hardware, but that doesn't stop them influencing others' design.  One of the more obviously "MacBook inspired" items at the show has been MSI's X-Slim X320; make sure to check out our comparison photoshoot with the MacBook Air.
That's just a small slice of our CES coverage, so if you want to catch up with all the good stuff from the show click on the CES 2009 tag.  We'll be rounding up any remaining content that we may have missed from our memory cards in the coming days.
Finally, we have a new addition to the SlashGear family in the shape of Shawn Farner, who joined our editorial staff on Monday.  Shawn is a rabid social-media junkie as well as a tech-addict, and we're hoping you're finding his content as interesting to read as we are.