SlashGear Week in Review - Week 12 2009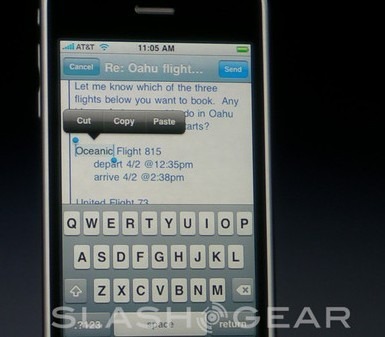 Headlines this week were a tussle between Apple's iPhone OS 3.0 announcement and the launch of the Dell Adamo luxury ultraportable.  We were pleased to see SlashGear readers in their thousands join us for our Apple liveblog and, while there may have been no new hardware, the features hitting the iPhone over the Summer – MMS, A2DP Bluetooth, copy & paste, and Spotlight, to name but a few – could keep the smartphone well ahead of the competition.  That's not what Palm wanted to hear; we ran through the key differences between the iPhone OS 3.0 and Palm Pre at our sibling-site My Pre.
Of course, just because there's a significant announcement from them, it doesn't mean the Apple rumor-machine winds down but for a second.  This week we've heard about a possible OLED maelstrom from the company, with not only iPhone and iPod touch models using the new display technology but a netbook, desktop and more. 
Dell's Adamo launch didn't quite have the same impact as iPhone OS 3.0, but then now perhaps isn't the best economical time to offer a luxury notebook.  Still, it's a handsome machine and, in the unboxing experience and metal-to-metal, does a decent job of holding its own against the MacBook Air.  What could undermine the whole thing is if users demand performance along with their glossy casings: neither the entry- nor high-spec Adamo's pack the punch to go along with their price-tags.
Ironically, Steve Ballmer picked this week to accuse Apple of attempting to sell the same hardware as everyone else, only with a $500 logo charge.  According to Ballmer (who obviously missed out on the Adamo press release) the tide has turned and Apple's days of selling overpriced computers are nearing an end.  Cue much Apple/Microsoft drum-banging and banner waving, as most people forget that, like with so many things, when it comes to computers it's really what you do with it that counts.
In mobile devices, Sony Ericsson's Idou smartphone showed its pre-production head not once but twice, amid talk that Ericsson were considering selling off their stake in the collaboration to Sony.  Perhaps Sony were too busy toasting their successful negotiations with Google for over 500,000 ebooks on the Sony Reader to notice.
As for the SlashGear testbench this week, two of Logic3's iPod touch/iPhone docks – the i-Station Rotate and i-Station25 – strut their musical and video stuff, while the BeamBox Evolution R1 pico-projector shed its packaging in our video-unboxing.  We'll have the full review of the R1 this coming week, together with a few more AV pleasantries.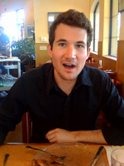 Finally, there are fresh faces old and new here at SlashGear, with the return of former writer Brenda Stokes and the arrival of Steven Grady, a new member to the team.  Brenda will continue her broad consumer tech coverage and sparring with me in a new round of "He Says, She Says" editorials, while Steven will focus on gaming news.  For Steven's full introduction, check out his introduction at My Pre, where he'll also be community manager.