Dell Adamo turns up live; higher-spec 3G model is $2,699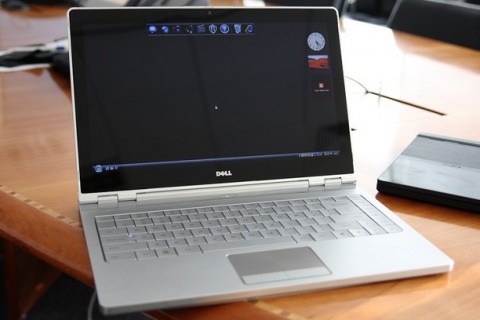 Dell's Adamo high-end ultraportable notebook has shown up for some more live photos, this time in both its onyx and pearl (black and white) color-schemes.  Pocket-lint spent the hands-on time with "the thinnest notebook in the world", marveling at its metal trackpad, combination of brushed and smooth aluminum, and the pearl version's unibody design.
Also of note are the scalloped, backlit keys with a new font, and edge-to-edge glass display.  The entry level model will rock a 1.2GHz Core 2 Duo processor, X4500 graphics and 2GB of RAM, while a higher-spec version will get a 1.4GHz processor, 4GB of RAM and an integrated 3G card.  However it still uses integrated graphics, and the price jumps from $1,999 for the entry-level model to $2,699.
In fact everything about the first Adamo seems intended to take money off you.  Dell not only have the usual external DVD and Blu-ray drives, but a matching 8GB flash drive, 250GB or 500GB hard-drives, and even matching connectors and cables.  They've also partnered with bag-manufacturer TUMI for some slick carry-cases.  It's a handsome machine – and at 13.03 x 9.5 x 0.65 inches it's certainly small – but not exactly being launched at the best financial time.