Ericsson looking to sell Sony Ericsson cellphone share?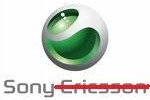 According to a German report, Ericsson is looking to sell Sony its share in their joint Sony Ericsson cellphone business.  Sources familiar with the current situation claim that Sony has expressed an interest in taking sole control of the company, but that their own precarious financial position has left them negotiating with banks in order to clinch the deal.
Sony announced a huge 95-percent drop in profits over the last three months of 2008, compared to performance twelve months previous.  They went on to predict a net loss of 150 billion yen ($1.67 billion) for the full fiscal year, with Chief Executive Howard Stringer saying the existing cost-cutting measures – 8,000 job cuts and plans to close 10-percent of its factories – had not gone far enough.  Sony Ericsson themselves posted a significant loss in Q4 2008.
The Sony Ericsson partnership has produced several rumors of in-fighting between the companies, particularly in the case of the much-rumored PSP phone.  Sony have apparently refused to grant the PSP license to Sony Ericsson, supposedly until the "product proposition lives up to brand promise".  An Ericsson spokesperson declined to comment on the current rumors, saying that the company does not discuss speculation.