Sony Ericsson Idou spotted in wild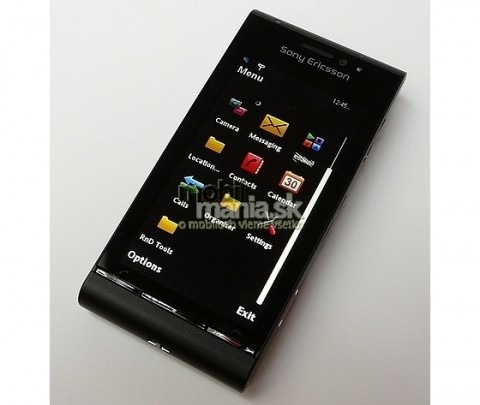 The Sony Ericsson Idou is still very much in pre-production stage, but that hasn't stopped MobilMania from acquiring one and giving some first impressions.  Based around a 3.5-inch 360 x 640 touchscreen and fitted with a 12.1-megapixel camera, the Idou will be one of the first devices to run Symbian Foundation.
This prototype is working, certainly, but there are a lot of gaps in functionality; the phone dialer, for instance, has no text on any of the buttons.  Physical build is good, with soft-touch matte plastics and a fingerprint-friendly glossy screen bezel. 
There's a live video of the Idou here; SlashGear also shot our own video of the smartphone back at Mobile World Congress – you can see that here.  The MobilMania footage shows how well the Idou handles the sizable 12.1-megapixel photos, saving and flicking through them quickly.
Sony Ericsson haven't announced specific release details for the Idou, aside from saying that it will launch sometime over the Summer.
[via Unwired View]