Sony Ericsson Idou: Live Video And Gallery From MWC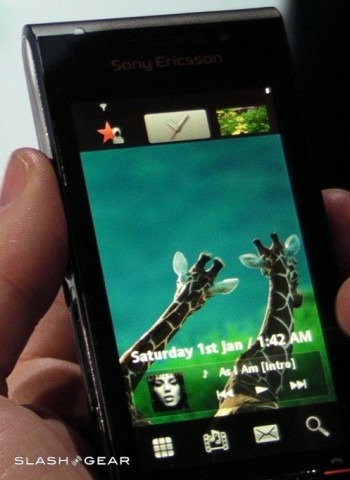 Sony Ericsson's Idou may be far from complete, but that didn't stop the company pulling out the limited number of pre-production demo units they had and running through a quick showcase of some of the touchscreen smartphone's features.  Headline functionality for the Idou is the 12.1-megapixel autofocus camera with Xenon flash, 3.5-inch VGA-resolution touchscreen and new Symbian Foundation OS; check out our live demo video and full gallery after the cut.
What other details we do know are that the Idou uses a resistive touchscreen, rather than a capactive panel, and has what Sony Ericsson are calling "Turbo 3G", which we're assuming means either HSDPA/HSUPA or EV-DO Rev.A.  There's also WiFi and a sliding lens cover, and an onboard suite of photo-editing applications that allow you to tweak shots on-device.  The touchscreen is used for spot-focus selection, and of course there's Sony Ericsson's usual Walkman-style media apps with support for the Bluetooth A2DP wireless stereo profile.  The Idou microsite is at http://www.sonyericsson.com/idou/.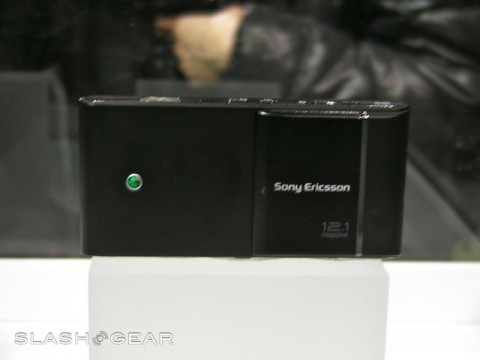 Still unclear about the Sony Ericsson Idou is internal or external storage; we're assuming the handset will come with both some amount of onboard memory, and a Micro M2 card slot to accommodate all those high-resolution images.  Battery details are also unclear, as is the data/charger connector.  From our photos it doesn't look as though Sony Ericsson have gone with something standardized, like micro or mini USB.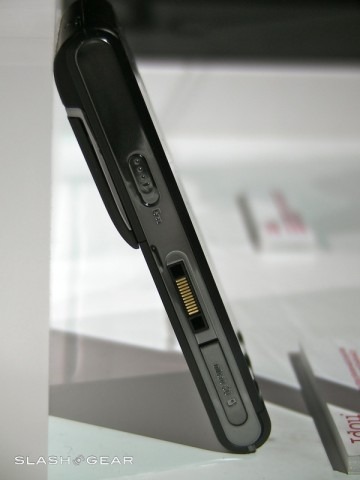 We're promised a full launch for the Idou – which by then should have a "proper" name, rather than what Sony Ericsson were at pains to point out was a "project name" – over the Summer, with availability in the second half of 2009.