Sony Ericsson Idou: 12.1MP and 3.5-inch touchscreen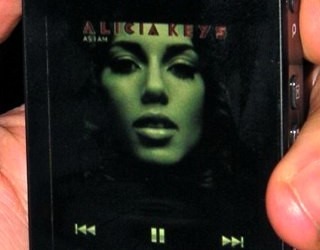 Sony Ericsson have given a preview of an upcoming handset, currently with the project name Idou.  The Idou will run the Symbian Foundation OS (based on S60, and about which we know very little – SE described it as occupying "a space" in the Symbian roadmap) and include a 12.1-megapixel autofocus camera and VGA-resolution resistive touchscreen 3.5-inch 16:9 widescreen display.
The handset will feature Sony Ericsson's new Entertainment Unlimited media system, which aims to bring together multiple media and online networking content.  SE are describing this as "Uniting, Broadening and Fusing", and it will incorporate not only PS3 and online video and audio content, but information from Facebook and other social networks.
Sony Ericsson will make a full Idou announcement before the Summer, with the Idou itself expected to launch in the second-half of 2009.  No word on its official name, which carriers will carry it or anything else.
We've got masses more Sony Ericsson Idou photos and video which are currently processing; we'll add them as soon as possible.