SlashGear Morning Wrap-Up: March 26, 2012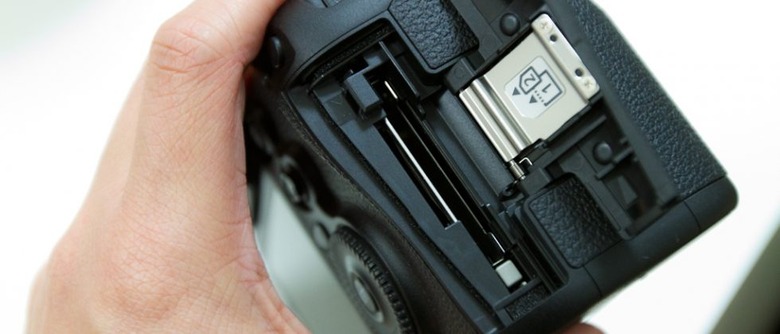 It's time to get heavy when it comes to wrapping up – Monday morning Wrap-Up posts are always like this, ladies and gentlemen, where there's a bit more wrapping than a wrapper normally deals with, a whole weekend to devour! We'll start out clean with Philip Berne and his Cheating at Foursquare. This of course can lead you directly into talk by Don Reisinger asking: Are We Going Too Far With Our Tech Obsession? Then you'll hear how the CEO of GameStop doesn't want the Xbox 720 to block pre-owned games – surprise! There's a whole new Canon out there and we've got a pre-review round-up as well as a Hands-on and sample collection of our own! Don't forget last week's Weekly Wrap-Up before you dive head-first into this weeks goods!
It's time to get serious about the prospect of a pre-release of Instagram for Android. BlackBerry is touting its squashing of the PlayBook before it dives itself into BlackBerry 10 Dev Alpha. There's talk in the post-Apple employee camp that a post-Jobs Apple lacks a "Bad Design" firewall. Check out how both Microsoft and Nokia are bringing 18 million Euro to the app game for a Kickstarter in the pants like we've never seen before!
Would you like a world with patent freedom dished up by Apple? They say that if their rivals can stomach their nano-SIM, they're good to go!
James Cameron is WAS in the deepest part of the world we as humans have ever reached. Isn't that insane?! The AT&T Nokia Lumia 900 is getting ready to launch for a mere $99.99 on contract! The AT&T HTC One X on the other hand isn't quite ready to launch, but is already DESTROYING all benchmarks! Angry Birds: Space has reached 10 million downloads in just three days.
Nikon has made a serious blunder which has caused the D4 and D800 price to climb up 10% in cost, not a perfect time for this to happen shall we say. The person who complained this weekend about not exactly getting smoked by Windows Phone is getting a laptop as well as a phone to make it right – imagine that! The HTC Titan II is getting ready to launch on AT&T as well for $199.99 on contract to compete with the Nokia – good game! And of course, don't forget that the iPad has an amazing battery that beats down all competitors – seriously.