AT&T Nokia Lumia 900: April 8th for $99.99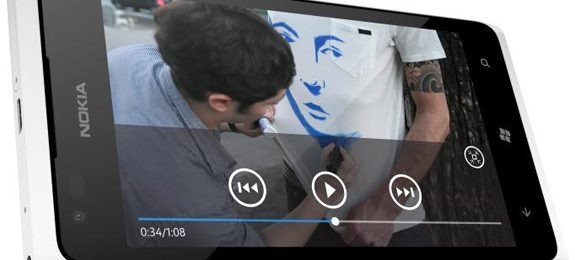 It's official: the Nokia Lumia 900 will be released on AT&T on April 8th, and cost just $99.99 on a two-year contract. AT&T have confirmed the release to CNet, finally ending rumors of the phone's intended release date and price. The $99.99 price will certainly go down well with those looking for the Windows Phone experience, but without sacrificing LTE connectivity.
The Nokia Lumia 900 will feature a 4.3-inch ClearBlack AMOLED display with an 800x480 resolution, 1.4Ghz single-core processor, 512MB of RAM, an eight megapixel camera with 720p video recording, and 4G LTE connectivity. It's all wrapped up in a unibody polycarbonate shell, similar to the Nokia Lumia 800. You'll be able to pick up either a black or cyan version of the Lumia 900 at launch, with a white version being released on April 22nd. Battery capacity is rated at 1,830mAh.
The $100 price point was first hinted at by BGR back in January. It's an aggressive price move, to be sure. Normally a flagship smartphone would cost $200, with recent LTE enabled handsets reaching as high as $300. The United States is a market that Nokia have found difficult to crack in the past, and Windows Phone has been struggling to gain any sort of momentum. Nokia and AT&T's move, then, is a smart one: a lower price point without compromising on hardware or key features is sure to make people sit up and take notice.
It was also reported last week that Nokia paid AT&T $25 million in order to make the Lumia 900 a "Company Use" phone, meaning sales employees would be able to take one home for free if they handed back any existing CU handsets, like the iPhone or various Android phones. Sales reps on the front line activity promoting the Lumia 900 over other AT&T handsets should also go a long way to helping get the sales that Nokia and Microsoft need.
[polldaddy poll=6077968]
[via CNet]