Is Nokia paying $25m for AT&T staff Lumia lockdown?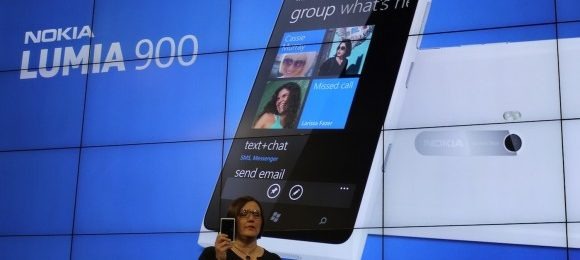 Just how much is Nokia willing to pay to secure a foothold in the North American smartphone market? According to new information, $25 million. WPCentral reports that Nokia is hoping AT&T will push the Lumia 900 extremely hard when it is eventually released. In exchange for the $25 million payment, AT&T will designate the phone for "Company Use", meaning sales employees will be able to take one home free of charge.
The catch? Any current Company Use phones, like the iPhone, or Android handsets, will have to be returned to AT&T before employees can begin using the Lumia 900. Nokia hope the move will give employees an extensive period of time to get used to the phone, and sing the praises of the handset and operating system to potential customers. Nokia expect employee uptake of the handset to reach 80%.
AT&T has an angle in this too: although receiving a large amount of money is always nice, the company apparently wants to move away from being designed "the iPhone carrier". Including a hero Windows Phone device in its lineup will help diversify AT&T's product range from rivals. Right now, T-Mobile offer the Nokia Lumia 710, although the design, specs, and capabilities of that device aren't up to snuff with the Lumia 900, aimed instead at the low end of the market.
If all this is true, then it's a smart move. Microsoft's smartphone market share has been slipping in the United States despite the various Windows Phone handsets offered by carriers. The attractive design of the Nokia Lumia 900, LTE capabilities, and rumored $100 price of the handset could mean that Microsoft and Nokia will land the home run they've been looking for. Allowing AT&T employees to spread positive word of mouth about the device as well as promoting it above other devices will go a long way to generate the sales both Microsoft and Nokia desperately need.
[via WMPoweruser]