HTC Titan II Available April 8th On AT&T For $199.99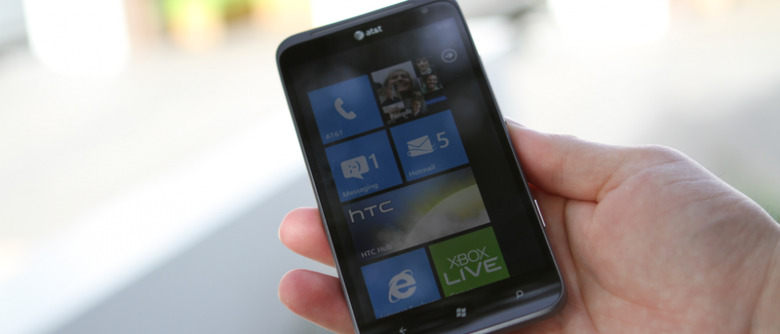 Looks like AT&T aren't done with the Windows Phone announcements today. They've just announced that the HTC Titan II will be coming to their network on April 8th along with the Nokia Lumia 900. You'll be able to pick it up for $199.99 on a two-year contract.
Specs include a 4.7-inch S-LCD WVGA display, a 1.5Ghz single-core processor, 512MB of RAM, and 16GB of storage. The Titan II does have two stand out features, though. First is the absolutely bonkers 16 megapixel camera, handy for those who take comfort in knowing more is automatically better. The second is LTE connectivity, making the Titan II the second Windows Phone handset to be blessed with the high-speed network option after the Lumia 900. The battery is rated at 1,730mAh, and is all running on Windows Phone 7.5.
While the HTC Titan II's 16 megapixel camera definitely sounded impressive when it was first announced at CES 2012, Nokia have since stolen the show. They announced the 808 PureView at MWC 2012 with a staggering 41 megapixel camera. Even then, we would note that more megapixels doesn't automatically make a camera better, with many other factors coming into play. Maybe wait for camera samples to hit the web before throwing down your cash on this one.