SlashGear Evening Wrap-Up: August 7, 2012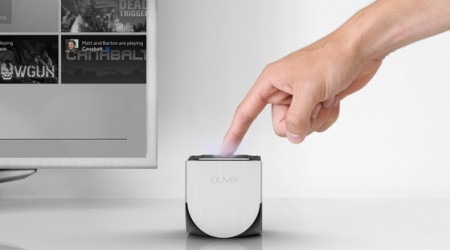 Welcome to Tuesday evening, folks. Apple and Samsung's patent suit is still going on, but today we didn't get too much news about it. Samsung said that the high return rates of the Galaxy Tab had to with the devices malfunctioning, and not because customers were confusing it for the iPad like Apple claimed Apple's expert witness, Peter Bressler, said today that the iPhone brought on a "crisis of design" over at Samsung headquarters, and we found out just how much Mr. Bressler is getting paid to sit on the stand and testify for Apple. Spoiler alert: it's a lot of money, and now we're on the lookout for "expert witness" job openings.
Just as Acer told Microsoft that launching Surface was a bad idea, we caught wind of some Microsoft job listings that point to next generation Surface devices. We also received reports that Windows 8 can't boot directly to the desktop, which is going to be annoying for those who were hoping to bypass the tile-based start screen entirely. More bad news for HTC today, as it reported that July revenues dropped 45%, and Motorola has started teasing a new 4G LTE capable smartphone, so be sure to keep an eye out for that one.
Some developers are thinking that we might be getting an increased screen resolution with the next iPhone, and it looks like Apple is at least somewhat partially stuck in 2008, as it decided to Rickroll developers in the iOS 6 beta 4 changelog. Apple has also opted to pull its Genius ads, so if you liked the exploits of the Apple Genius as he tried to turn consumers into Apple fans, you're going to have to resort to YouTube to watch. Facebook has rolled out real-money gambling games in the UK, and Amazon has apparently fixed the security hole that led to a massive breach for one unfortunate journalist.
We've got quite a bit of gaming news today, as OUYA gave us some new renders of the Android-based console and announced a partnership with the team behind the open source XBMC media player. ArmA 2 mod DayZ is getting a full release soon, and today Activision and Treyarch gave us our first look at Call of Duty: Black Ops II multiplayer. NASA has revealed the Curiosity rover's landing video and let loose some more pictures from the surface of Mars, and if you're the mood for a show this weekend, you might want to look to the Northeast sky after the Sun sets on Saturday – it's there that you'll see the Perseid meteor shower at its peak.
That does it for the news, but we've also got a couple SlashGear originals you should have a peek at. With the Nexus 7 still selling like hotcakes, we ask if Android has it's first tablet hit in the 7-inch slate, and Chris Burns has a review of the Olympus LS-100 Sound Recorder. Enjoy the rest of your evening!