Apple Yanks Unloved Genius Adverts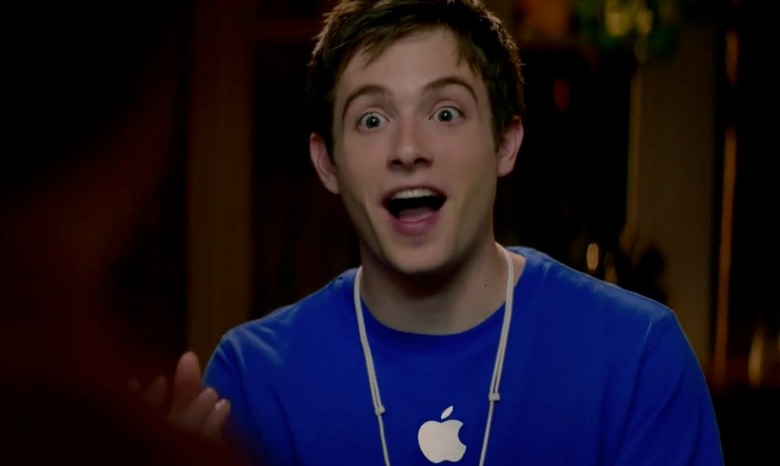 Apple has pulled its controversially underwhelming "Genius" adverts, which debuted during the Olympics to a litany of criticism. The trio of clips – which showed a slightly bemused Apple Genius being pestered with questions at inopportune times – showed up interspersed in Olympics 2012 coverage a week ago, but according to the ad agency responsible have now been retired. However, the agency also insists that the short run was the intention all along.
In fact, the adverts were only meant for a "first run" during the Games, agency TBWA/Media/Arts told Mashable, "which meant just the first weekend of the Games." Apple has not commented on the promotions.
The three clips differed from Apple's recent promotional strategy, which has generally been to highlight key individual features of devices and demonstrate them in crisp close-up, or otherwise to show the Siri virtual personal assistant interacting with one of a number of celebrities. Instead, it took a more comical approach, with an off-duty Genius unable to escape questions from iOS and OS X newbies.
However, the reception proved cold, with many unimpressed at how they portrayed Apple users. The adverts are still available on Apple's YouTube channel – and viewable below – but it's unclear whether the company will revisit the theme with a future campaign.