HTC Faces Bleak Future As July Revenues Drop 45%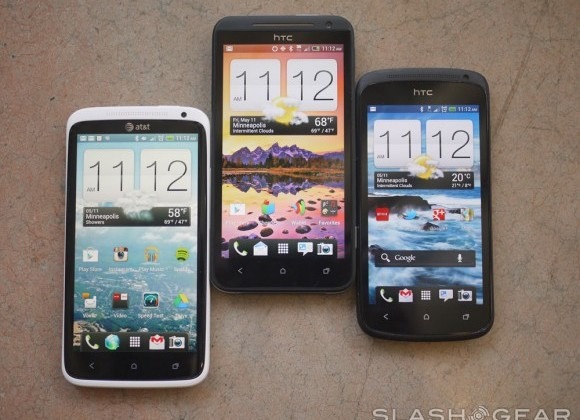 HTC's 2012 smartphones have been met with favorable reviews, but it looks like the numbers aren't reflecting the quality of the handsets. HTC has reported its July 2012 revenues, with the company amassing ~$835 million. That's down 45% compared to July 2011, with the company also dropping ~$168 million compared to May of this year. HTC's share prices fell by 7% after the news was released, with the company's stocks sitting at their lowest since November 2008, according to Reuters.
The cause of HTC's woes? Samsung. One analyst states that while the HTC One X is a strong product, customers are turning towards Samsung's Galaxy branding instead, snapping up the recently released Galaxy S III. Samsung launched its latest flagship smartphone in the United States across several carriers last month, as well in Europe a month prior to that.
Things aren't looking so good for the company going forward either, with Michael On, managing director of Beyond Asset Management, claiming that HTC may post a loss in the fourth quarter. The news comes after HTC closed its offices in South Korea late last month, as well as shutting down its operations in Brazil not long before that. HTC's Q2 results were also disappointing, with profits down 57% compared to the same period in 2011.
HTC recently ran into trouble with Apple regarding patent infringement. Shortly after the launch of the HTC One X and EVO 4G LTE, a ban from the ITC went into effect that prevented that handsets from being imported into the United States, a win secured by Apple back in December 2011. Apple detailed how HTC infringed on a context menu that appeared when selecting certain actions, something which the company promptly removed. The ban may have been brief, but it delayed stock from reaching stores across the country, ultimately causing a knock-on effect for sales of the two handsets.
[via Android Central]