SlashGear 101: Google Chromebook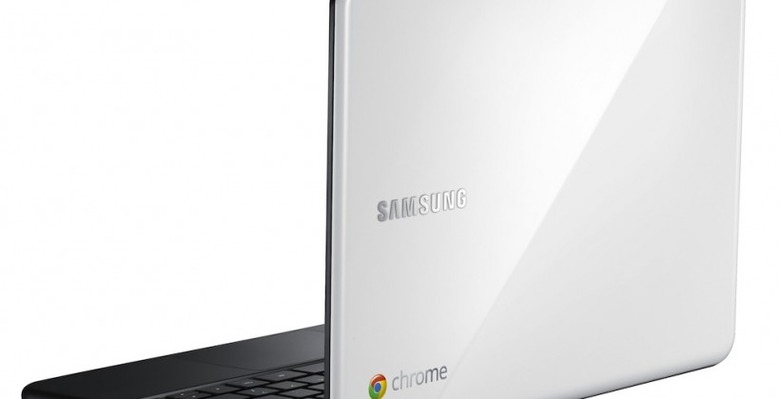 Google I/O 2011 day two was all about the Chromebook, the search giant's play for the notebook market. With Acer and Samsung on hand with the first of the hardware, the Chromebook is the market culmination of the Google Chrome OS project publicly announced back in 2009. So, will subscription-based notebooks float us all away from Windows and OS X and into the cloud? Read on for the full SlashGear 101 rundown.
"Chromebook" sounds like a glitzy netbook for rappers
Actually, Google is positioning its new assault on netbooks and notebooks very much at the everyman audience. As we found in our review of the Cr-48, Google's initial Chrome OS notebook targeted at developers, Chrome OS works best for those who already live their computing lives in the cloud: Gmail for their email, Chrome for their browser, Google Docs for their content creation and editing.
A Chromebook basically takes that Chrome OS platform and puts it onto specially designed hardware: it's a new breed of laptops rather than one specific model. Google will be tightly controlling the specifications and services on offer, to make sure everybody's Chromebook experience is consistent.
I've got a browser on my notebook already, what's so special about Chrome OS?
There's no denying that a regular PC or Mac notebook will be more flexible than a Chromebook. Basically, in Chrome OS you do everything through the browser, so all the apps, services and content is delivered from the cloud. "Cloud" services live on remote servers rather than running on your notebook itself: you see the interface, but all the heavy processing work is done far away at the data center.
That means the Chromebook itself doesn't need as much power as a regular notebook, since it's the cloud doing all the hard work. It allows manufacturers to use slower, more frugal processors, and that adds up to longer battery life: between 6 and 8.5 hours, depending on which model you go for.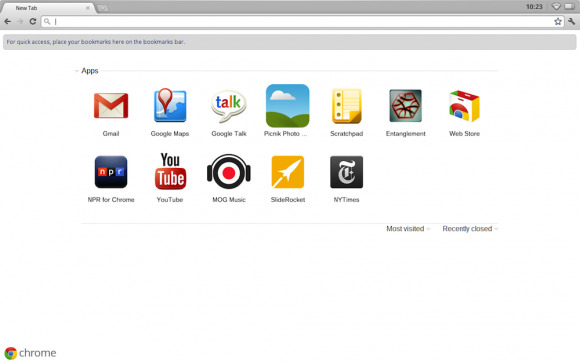 On the downside, all that reliance on the cloud means you have to be connected to the internet to get a lot of things done. Chrome OS has some support for offline working – handy if you're on a plane with no WiFi connectivity – but most of the time you'll be looking for wireless hotspots. Some Chromebooks will have 3G modems built in, just like your cellphone, so that they can get online more easily, though they'll be more expensive to use.
This summer, Gmail, Google Calendar and Google Docs will all get "offline support" for Chrome OS – i.e. you'll be able to use them without a data connection. Netflix and Hulu streaming video support will also be added, though you'll obviously need to be online for those.
Who's going to make them?
Out of the gate it's Samsung and Acer. Samsung's Chromebook is the Samsung Series 5, while Acer has played it simple and called its the Acer Chromebook. The Samsung has a bigger, 12.1-inch display, while the Acer is a little smaller at 11.6-inches; both use one of Intel's frugal dual-core Atom processors.
Connectivity includes two USB 2.0 ports, useful for connecting cameras or thumbdrives, a 4-in-1 memory card slot, and dual-band WiFi. Each will be offered as a 3G version. The Acer Chromebook has an HDMI port so that it can be easily hooked up to your TV, while the Samsung Series 5 has a regular VGA port for use with normal monitors.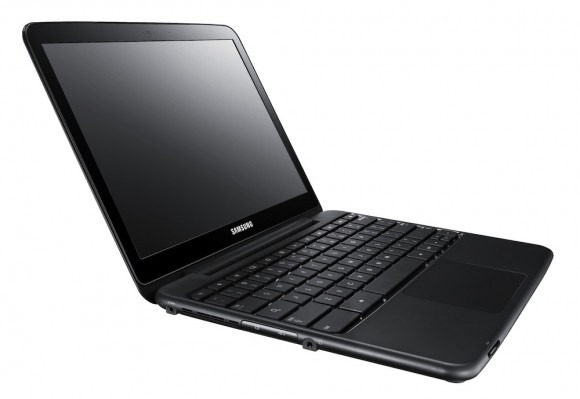 Both get a full-sized keyboard – with some dedicated Chrome OS shortcut keys, for things like search – along with an oversized trackpad. There's also an HD webcam above the display and a microphone. The smaller Acer is a little more portable, a 2.95 pounds, while the Samsung tips the scales at 3.26 pounds; still, that extra heft allows the Series 5 to carry a bigger battery, giving it up to 8.5 hours of continuous usage versus the Acer's 6 hours.
Why is it better than a regular laptop?
It's not necessarily better, at least not for everyone. As we said, Chrome OS makes the most sense if you're already living your computing life in the browser. If the first thing you do is load Chrome, Firefox, Safari or IE9 to check your email, Facebook, YouTube and Google News, and don't necessarily do much else, Chrome OS may be the platform for you.
If, however, you do system-intensive tasks like video editing, multimedia recording and processing, play "proper" games (rather than just Lexulous and Farmville) or write code, Chrome OS may prove frustrating. They're still tasks better suited to a regular Windows or Mac notebook, as is anything which requires custom software: if your business relies on a special program for accounting, for instance, Chrome OS won't run it.
Problem is, along with their flexibility, those regular notebooks also carry a lot of maintenance baggage. There are Windows or OS X updates to install, anti-virus software to load, update and scan, data backups to be considered, and plenty of other peripheral chores that can get in the way. It's enough of a headache for a regular user, but even more so for schools and businesses which have to manage potentially hundreds of computers for their users.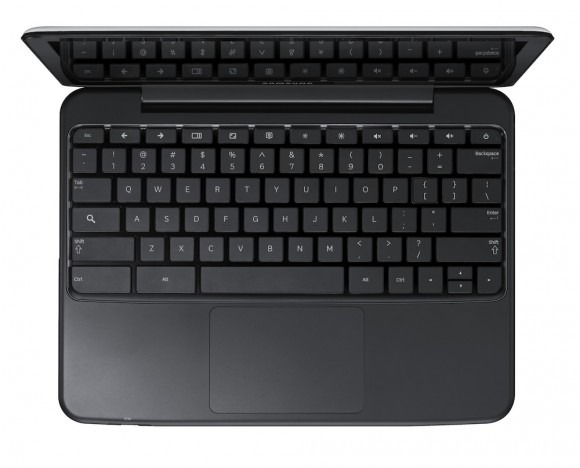 It's little surprise, then, that Google is targeting enterprise and education markets with the first Chromebooks, in addition to individual users. While regular consumers will pay an upfront price for their new Chromebook, schools and businesses can avoid that fee and pay a monthly charge instead. That monthly fee doesn't just include the hardware, but a Google-provided technical support line and warranty, too (consumers will go direct to Samsung or Acer for their technical support and aftercare), along with automatic updates of the Chrome OS software. Since the apps are running in the cloud, Google takes care of keeping them up to date, virus- and malware-free, and of backing up each person's data.
Basically, for users it'll simply be a case of turning the Chromebook on, punching in their Google username and password, and seeing all their files, email and other data just how they left it. After they log out, someone else can use the same Chromebook but with their own settings and data. Since all the files are stored on the cloud, there'll be no "which laptop did I save that document on?" headaches, or messing around with thumbdrives.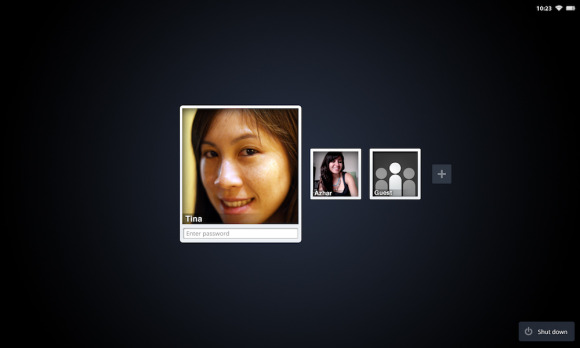 Although we've said Chrome OS won't run local apps, like business-specific accounting software or Photoshop, there are ways to work around that. Google has worked with Citrix on a special version of its Receiver software, which allows users to log into a company server and access software running on that server as if it were loaded onto their notebook. In short, it's a little like hosting your own cloud application, just like Gmail or Google Docs.
Of course, you'll need a server capable of doing that and someone to set it up, which likely means regular consumers won't be taking advantage of Citrix Receiver for Chrome OS. You're also very dependent on the quality of your wireless connection, which may well be a headache if you're online via 3G. It's a workaround, but perhaps enough for business users who spend most of their time in email and Google Docs, and occasionally need some more esoteric software.
How much is it going to cost me?
That depends on who are are, and how many Chromebooks you want to buy. Regular consumers will pay either $349 upfront for the Acer Chromebook or $429 for the Samsung Series 5; that's for the WiFi-only models – the 3G Samsung will be $499, while Acer is yet to confirm 3G pricing. The 3G versions will get 100MB of bundled Verizon data every month, though if you want any more than that you'll have to pay. Chromebook users outside of the US will get some sort of carrier deal, but those will be announced closer to retail availability.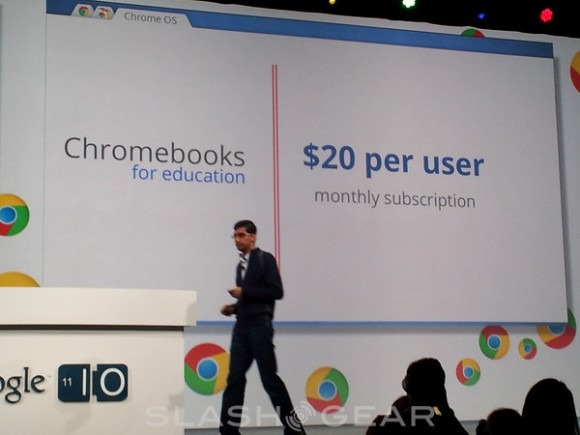 Education and enterprise users pay a monthly fee rather than buying their Chromebooks upfront, assuming they're willing to sign up to at least 10 machines. Education institutions pay $20 per month, per Chromebook, while businesses will pay $23. The 3G premium hasn't been finalized yet, but is expected to add a few dollars per month.
In return, Google expects a three-year commitment, basically just like signing up for a "free" cellphone with a carrier agreement. You'll also need to pay the regular Google Apps for Business subscription fee, currently $50 per year, per user. Regular consumers and education users get free Google Apps services.
Okay, I'm sold. When can I get one, and where?
The first Chromebook hardware will go on sale on June 15, online at least, in the US, UK, France, Germany, the Netherlands, Italy and Spain. Amazon and Best Buy will be leading the charge in the US, so hopefully there'll be stores you can actually test drive Chromebooks against their netbook and notebook rivals. Other countries will get them "in the coming months."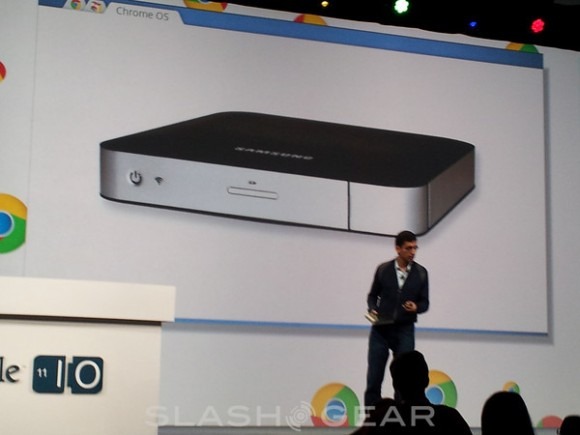 Google is also readying a desktop version, the Google "Chromebox", about which little is known but that we're assuming will bring the same Chrome OS experience to users not concerned about mobility. Since part of Chrome OS' charm is that users can log in on any machine and get the same experience, schools and businesses could have a combination of Chromebox and Chromebook hardware and staff/students share them depending on where they were going to be working.
How successful Chromebooks end up remains to be seen, but we wouldn't bet against Google on this one. Its enterprise and education play may turn out to be the biggest success, biting hard into Windows-based notebooks and netbooks. We'll have to wait until next month to find out whether Acer and Samsung's Chromebooks have polished off the Cr-48's rough edges. More information on Google's Chromebook project here.