Chromebooks Can Work Offline, Already Hundreds Of Apps Offline-Ready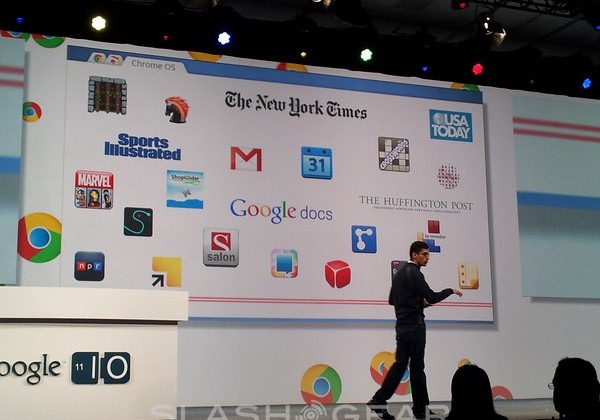 While Chromebooks are great and all, their reliance on being connected to the web at all times may have some folks more hesitant to adopt. But at today's Google I/O keynote, it was made clear that Google has addressed this issue and that Chromebooks can still work offline.
The major applications that will certainly have offline support are Gmail, Google Calendar, and Google Docs. In fact, Google's internal staff has already been using these features offline. This functionality will be in the Samsung and Acer Chromebooks to be released this summer.
But hundreds of apps for Chrome already support working offline. To name a few, these include the NY Times, HuffingtonPost, Sports Illustrated, and of course the newly announced Angry Birds game.