Google I/O Day 2 Keynote Recap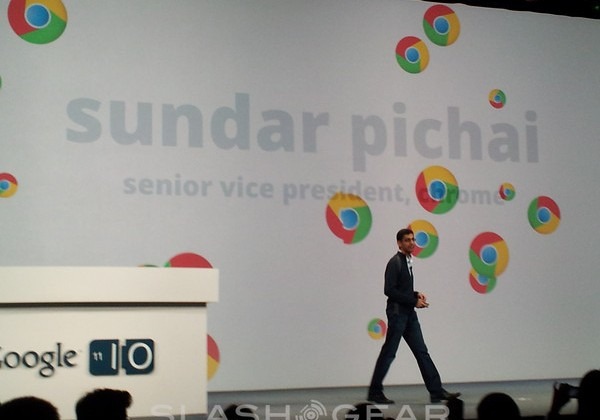 The content below was written by John Scheible, who will be writing for us starting now. Vincent Nguyen, never one to miss an opportunity, met him in line for the Google I/O Day 2 Keynote. He is an engineering student at the University of Michigan, an Android developer, and has been following Android and learning about/developing for the platform for a year now. We at SlashGear welcome him to our team. Without further ado, John's first post, recapping the Day 2 Keynote...
The keynote here at Day 2 of Google IO just wrapped up, and today was all about Chrome. The first half of the presentation focused on the Chrome Web Browser and evolving web technologies. Several demos showed off just how powerful the modern web is, demonstrating the difference between GPUs and WebGL using the Microsoft fishies.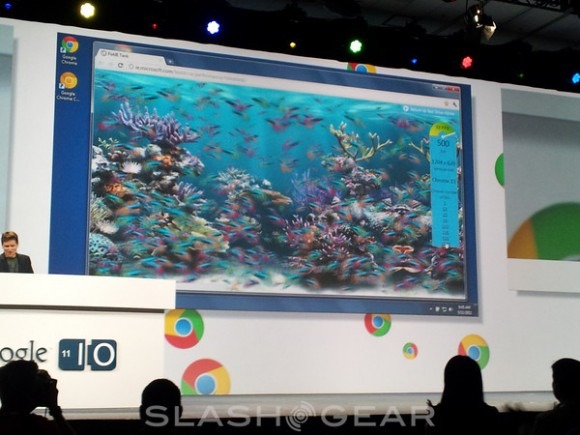 Google showed off the new voice input feature of the Chrome Web Browser by adding it on the spot to the web app Clicker through the Chrome Dev Tools. More demos followed showing the power of new tools like WebGL and voice input, in web apps like Google Translate and an in-browser CAD program, TInkerCAD.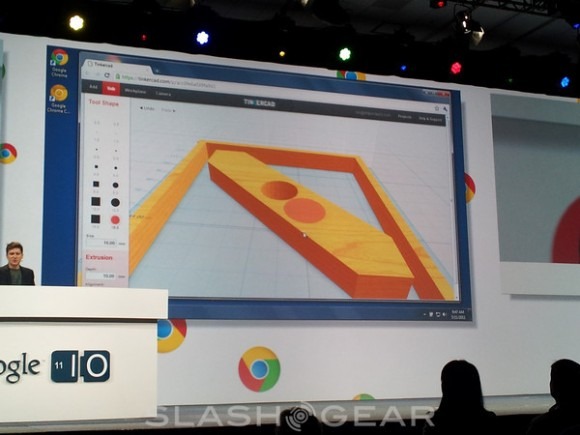 Transitioning on the theme of web apps Google had some big news for their Chrome Web Store. Google announced the spread of the Web Store to all locales with Chrome browsers (previously only available in the U.S.), along with support for what now totals 41 languages to accommodate new international markets. The big news though for the developers was that for uploading an app to the Chrome Web Store, there will be no fees, other than a 5% cut to Google, meaning 95% of all revenue goes back directly to the developers.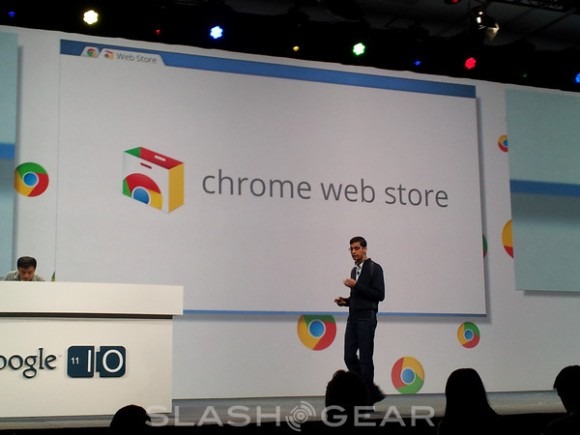 Of course, the big news for everyone else in the world was Angry Birds is available today in the Chrome Web Store.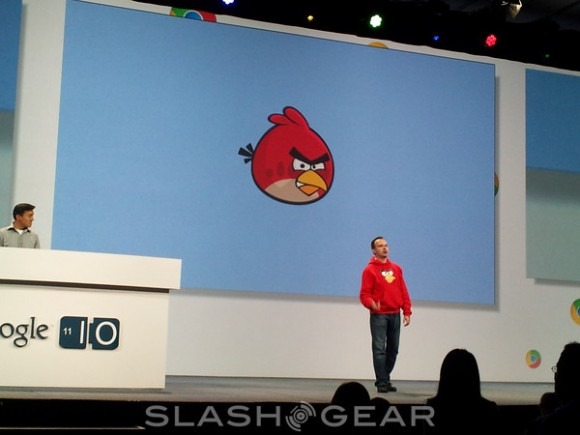 The rest of the keynote was all about Chrome OS. Google has so far only made its entirely browser based OS available to a limited few through its Cr-48 pilot program, but today the first two "Chromebooks", as Google is calling them, were announced. These first two chromebooks, the Samsung Series 5 and the Acer Chromebook, are set to be released June 15 through Amazon.com in the U.S. They stressed battery life, ease of us, and several new tools to make the chromebooks more useable as general purpose computers. Specifically several new APIs for file management and stressing that developers can use local storage to make their apps available offline.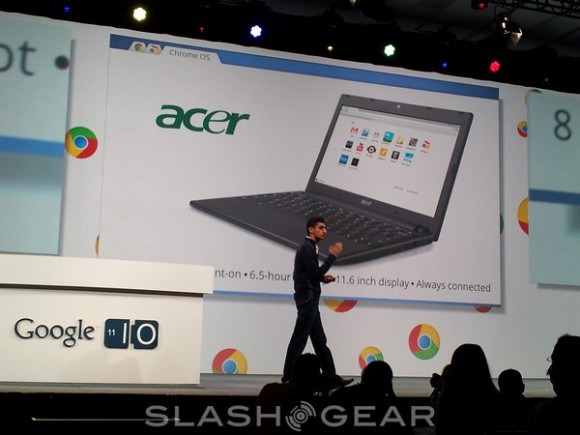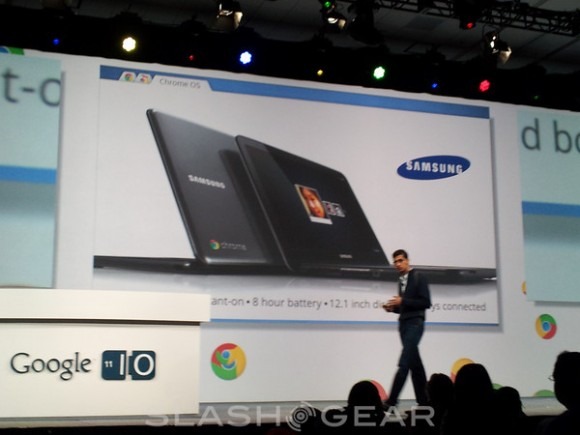 Google is pushing hard to get these Chromebooks out on the street by introducing two new programs, Chromebooks for Business and Chromebooks for Education. Google will be offering hardware, support, warranty, and hardware upgrades when machines reach end of life for a monthly fee per user ($28 for business $20 for education). To accompany the business program Google announced a "Chromebox" which could be set up as a central hub for businesses to use to connect and monitor all of their Chromebooks. This hub will also be included in the Chromebooks for Business package.
The presentation wrapped up with a video to formally introduce Chromebooks, and some final words about the platform's potential.  Oh yeah, and an announcement that everyone attending would be getting a Samsung Chromebook once they became available. Chrome has had its naysayers and nonbelievers ever since its announcement back in 2008, but it is reaching its full potential now, and it's coming in with a bang.