This week in Berlin the Samsung Unpacked event at IFA 2011 played host to a whole batch of new devices sure to take the market by storm in the coming months internationally. Of course whether or not they actually DO take the market by storm is completely up to you, so let's have a look at everything we've covered this week thus far. It's Samsung's week, of that we're certain – and not only on the mobile front, in computing, in portable point-and-shoot cameras, and on TV too!
Samsung Galaxy Tab 7.7
Here's where the real fire came into play, with Samsung revealing two outstanding Android devices that are sure to set the tablet world on fire – only the second and most superstar-classification-worthy of which Samsung doesn't define as a tablet at all. We'll get to that in a moment, but first there's the Samsung Galaxy Tab 7.7, the next in a line of successful Samsung Android tablets to feature Android 3.x Honeycomb with TouchWiz UX, a custom tablet interface for Android devices, working on top of it. What's perhaps most impressive about this tablet (beyond the fact that it's got a wholly metal chassis) is the fact that it's got the largest (7.7-inch) Super AMOLED Plus display on an Android device thus far on Earth. Brightness! Check out our [original announcement thread] or head straight to our [Galaxy Tab 7.7 hands-on post] for a video exploration of the tablet in full brilliance.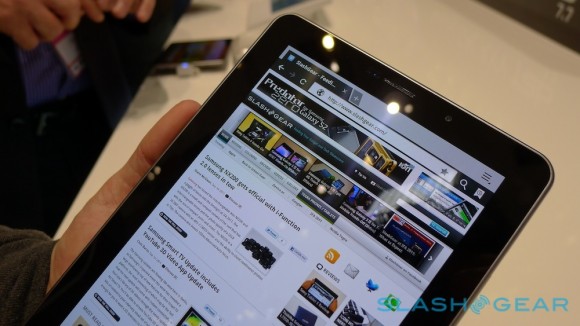 Samsung Galaxy Tab 7.7 hands-on:
[vms 6f24efd9395aa7662bc7]
Also take a look at the already massively popular post by the name of [Will carriers kill the Galaxy Tab 7.7?] for all your discussion needs.
Samsung Galaxy Note
Samsung this week announced what they're calling a whole new category in the mobile environment, that being what they've found to be the perfect blend of large screen size and small portability, all with a brand new "HD Super AMOLED" display for the brightest and sharpest look at Android yet. If there's one device Samsung has chosen this week to be its hero device, this is it.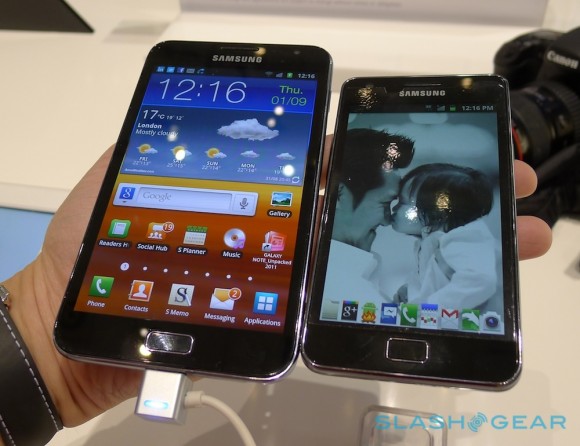 Check out our [original announcement post] or head straight to our [Galaxy Note hands-on] post complete with, again, brilliant video with hands-on pro Chris Davies.
Samsung Galaxy Note hands-on:
[vms af599e06ad9bf1ba03cb]
Cameras
Samsung has introduced several cameras this week, the first of which being the NX200, a single 20.3 megapixel camera with the ability to shoot continuous photos at 7 frames per second, an APS-C CMOS sensor, and 100ms Advanced auto focus. This device also has a gigantic amount of interchangeable lenses to go with it, looking like an explorer in the lens jungle in its first press shots. [announcement post]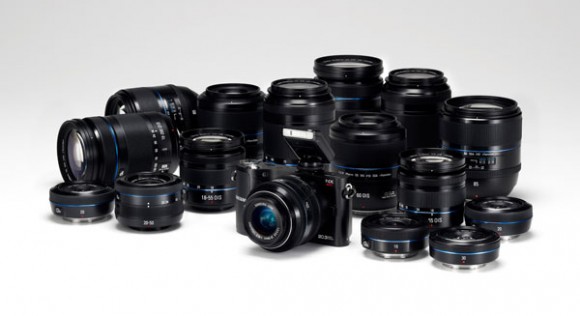 Next there's the Samsung WB750, a ultra-zoom capable Schneider Kreuznach device with 18x optical zoom and 24x Smart Zoom inside. This device is also capable of shooting 10 megapixel photos at the same time it's recording 1080p video, and 12.5 megapixel resolution photos at 10 frames per second in high-speed continuous mode. [announcement post]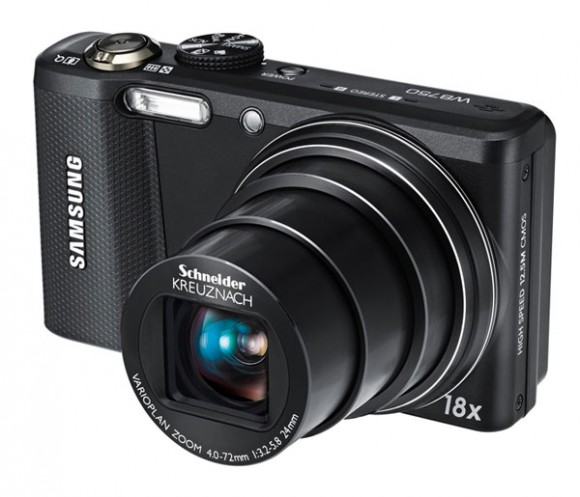 Finally there's the Samsung MV800, a point-and-shoot camera with a giant flip-out and swivel LCD display so that you'll be able to snap photos with preview in any way shape or form. This camera is rated at 16.2 megapixels, the LCD flip-out display is a 3-inch LCD, and a slew of special effects in-camera for all your odd editing needs. [announcement post]
Notebooks
There's a single notebook to be had this week from Samsung as far as the IFA Unpacked event went, that being the Samsung Series 7 CHRONOS, a device which we spoke about earlier this week then were treated to a slight more formal look at later in the week.
Smart TV
As far as new announcements on the Samsung front this week, one news bit stood out from the rest: Samsung's YouTube 3D partnership. How apt would you be to purchase a Samsung Smart TV with 3D capabilities if you had an infinite free library of content on your hands as opposed to the scant selection of 3D Blu-ray disks out there today? [original announcement post]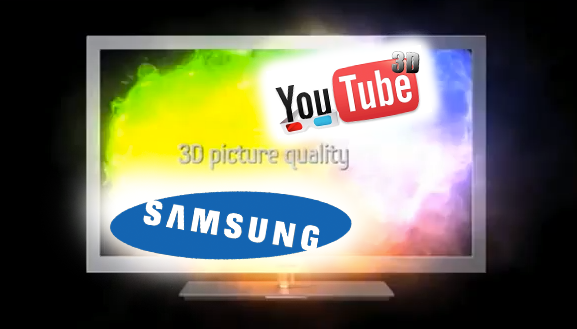 Wave Smartphones
Samsung brought some fire to their very own mobile operating system with three new bada 2.0-based devices, the first and most impressive of which was the Wave 3, a lovely 4-inch display having 1.4GHz toting smartphone with all your favorite bada amenities. The other two bada 2.0 devices announced this week were the Wave Y and the Wave M, all three of these devices set to be released soon. [original announcement post]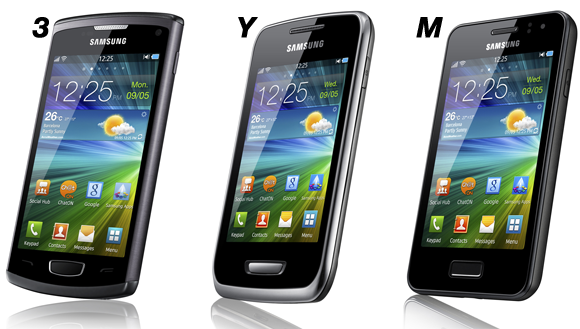 We were also given the opportunity land a hands-on with the Wave 3, this being an experience you can share with us in our Samsung Wave 3 hands-on post featuring Chris Davies on the handling, complete with video. Look like a winner compared to Samsung's Android offerings?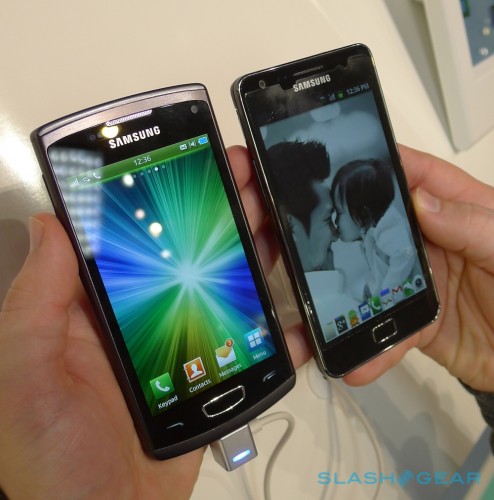 Samsung Wave 3 hands-on:
[vms 15c7217cdc4ac692e704]
Windows Tablets
If there's one thing we did NOT expect to come out of the Samsung labs this week, it was the Samsung Series 7 Slate, a tablet PC running Windows 7. Luckily it won't be stuck on the near-dead Windows 7 platform for long, as it comes ready to update to Windows 8 nearly right out of the gate. [original announcement post]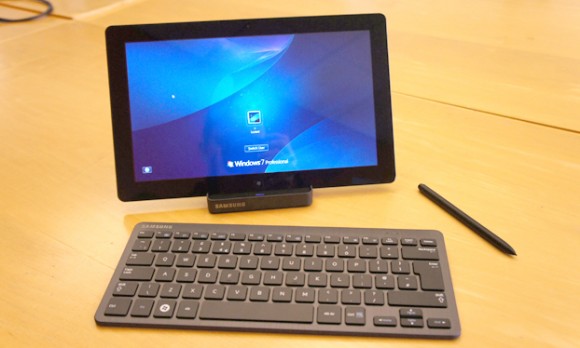 Amazing offering this week Samsung, keep it up!