Samsung outs slick new WB750 digital camera with 18x optical zoom and more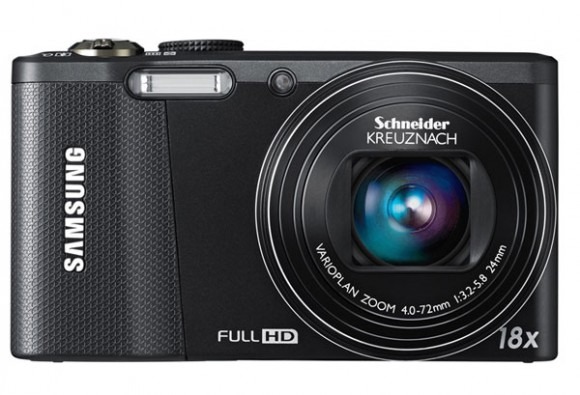 Samsung is on hand at IFA 2011 in Berlin and it is kicking out some new digital cameras today. One of the new cameras that it has produced is the WB750 and this little camera has some features that the folks out there looking for a nice new digital camera will like. The first thing is that the camera is designed to give the user lots of zoom without hurting the image quality. The WB750 has an 18x optical zoom lens and 24x Smart Zoom tech inside.
Those features make the WB750 the longest zoom camera in the Samsung compact camera lineup. The WB750 also uses a special Back Side Illuminated (BSI) CMOS sensor that is able to capture pro quality photos and video. That sensor has a 12.5MP resolution and is designed for very low noise and distortion. The camera is fast too with the ability to shoot burst photos at ten frames per second in the high-speed continuous mode.
Samsung also gave the WB750 the ability to shoot 1080p HD video and shoot 10MP photos at the same time that the video is being recorded. There are also several cool special effects filters inside the camera that can be used to create cool effects on movie clips right on the camera using Creative Movie Maker. That means you don't have to upload the video to a PC for adding effects. Also featured is Live Panorama that lets you take panoramic photos by holding the photo button and then sweeping across whatever it is you want to photograph. The cam also has HDR mode and lots more. Samsung is mum on pricing and availability for the WB750.