Samsung Unveils Series 7 Laptops, Sleek Aluminum, Intel Core I5, I7, Starting At $999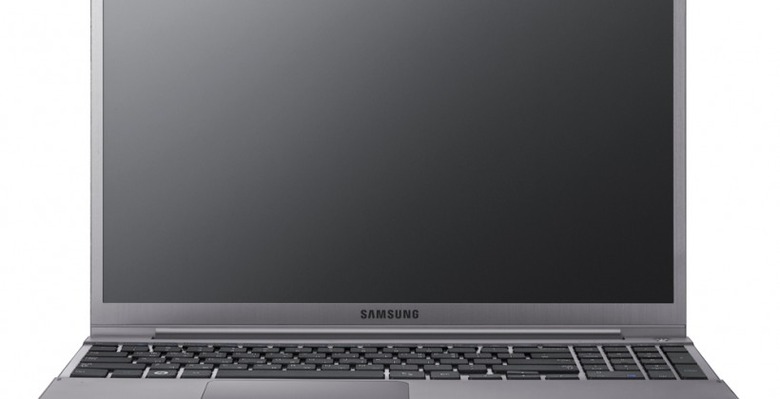 Samsung today announced new Series 7 laptops that slot in between their costly high-end Series 9 and their more budget-friendly Series 3. Taking aesthetic cues from MacBook Pros, these sleek Series 7 laptops use a brushed aluminum chassis that's thin and compact yet solid and non-flexing. But other than good looks and a compact form, the laptops pack plenty of performance inside.
The Samsung Series 7 features 13-inch and 15.6-inch laptops. The 13-inch model actually squeezes in a 14-inch screen with its ultra-slim bezel design. Both models feature an HD+ (1600x900) high resolution matted display with 16 million colors and up to 50 percent better brightness (300 nit) thanks to Samsung's Superbright Technology. Graphics is powered by an AMD Radeon HD6750M.
Inside, the Series 7 packs the latest Intel Core i5 or i7 quad-core processor that features ExpressCache, which accelerates boot-up and start times as well as overall performance with up to 50-60 percent quicker web browsing thanks to an extra 8GB of flash memory loaded directly on the motherboard. Samsung boasts that Series 7 laptops can do a cold boot-up in just 19 seconds and resume from sleep mode in as little as 2-3 seconds. Battery life is rated for up to 9 hours for great all-day use while on the go.
The Series 7 laptops comes in four configurations with a starting price of $999.99 and goes up to $1,299.00. They will be available starting on October 2.