New Samsung Series 9 Notebooks Outed: Core I3, I5 And I7 Options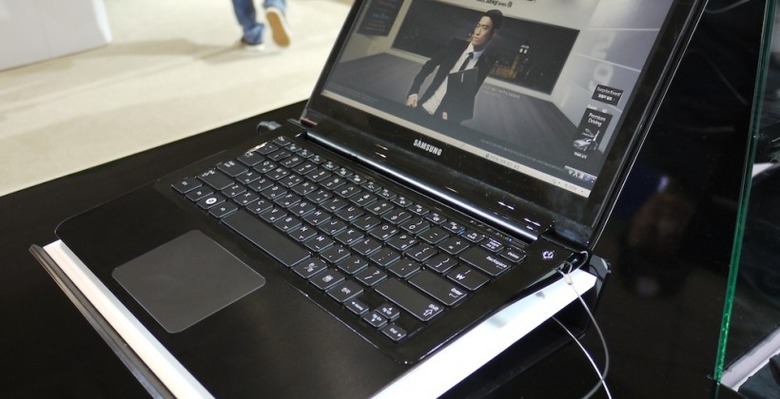 Samsung has outed a new range of Series 9 notebooks, with three new 13.3-inch models and two new 11.6-inch models, priced from $1,049. The new Series 9 machines keep the styling of the models that began shipping in May, but add in new Intel Core i3, i5 and i7 processors, up to 256GB SSDs and up to 6GB of DDR3 memory.
The new 11.6-inchers are the NP900X1B-A02US, with a Core i3-2357M, 2GB of memory and a 64GB SSD, and the NP900X1B-A01US, with the same processor but twice the RAM and storage. They'll go on sale in August, priced at $1,049 and $1,249 respectively.
Samsung's 13.3-inch versions, meanwhile, are all available from today. The NP900X3A-B01US has a COre i5-2467M processor, 4GB of memory and a 128GB SSD, and retails for $1,349, while the NP900X3A-B02US has the same CPU and RAM but doubles up the SSD for $1,649 in total. Finally, there's the $2,049 NP900X3A-A05US with a Core i7-2617M processor, 6GB of DDR3 memory and a 256GB SSD.
There's still FastStart, which Samsung reckons will see the Series 9 boot in less than three seconds, along with a casing allegedly twice as strong as aluminum and USB 3.0 connectivity. The displays are also billed as twice as bright as rivals offer.