Samsung Galaxy S6 brutally destroyed by Desert Eagle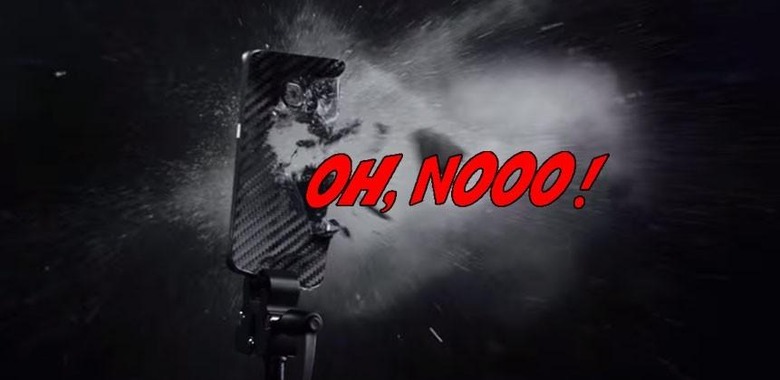 Samsung Galaxy S6 undergoes toughness test which includes a shot with a Desert Eagle sidearm. While the crew in this test do indeed apply a carbon fiber skin from DBrand, it... really doesn't do much to protect the phone. As it's not meant to really – not from a bullet, anyway. This gun-based toughness test is mostly a fun sort of deal, as there's only one device that's truly able to stop a bullet, and I think you know the brand name.
Oh you can watch this gun test in 4K, as well. Don't you worry about a thing. Make this video as big as you want. This video comes courtesy of Unbox Therapy, a group that prides themselves in destroying smartphones for your pleasure.
This has been a rather interesting set of days over the past week for the Galaxy S6 and its best buddy, the Galaxy S6 Edge.
We've seen several new colors for the lot of them. We've seen an R2-D2 edition in skin form.
We've confirmed the Iron Man Edition.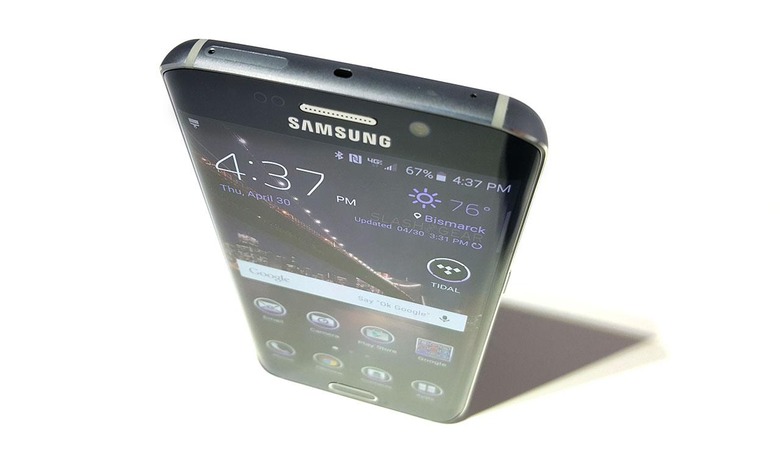 We've even gotten word from Consumer Reports, saying the Galaxy S5 is "better" than the Galaxy S6. What a strange set of reports!
And for those of you worrying about your ability to stop bullets with smartphones, look no further. First, look to the brand you've always trusted to be tougher than nails – Nokia. Then remember also that HTC stopped a bullet back in 2013. Good times.