HTC bullet-stopping smartphone response: One care package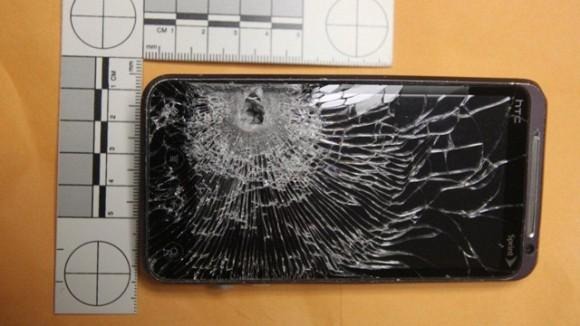 So you say you're a store clerk who was shot with a low-caliber pistol, but you didn't die because and HTC smartphone blocked the bullet? Lucky you, HTC is all about taking care of those that miraculously have their lives saved by an EVO. This week's incident happened in Florida where a Hess gas station clerk in Winter Garden, Florida, was assailed when he and his co-worker were unable to open a safe for a gun-wielding fellow who soon after fled the scene.
The assailant decided that, seeing the clerks unable to open the safe, his best option was to fire his gun directly at one of these workers before fleeing. The bullet did not penetrate the clerk, instead colliding with his HTC EVO 3D. You'll find this handset destroyed, but in-tact enough to stop the bullet, above.
As the clerk was likely one of the only people in the world still rocking this radical entry in the history of smartphones from the past several years, HTC responded to the incident with goodies. Today they posted – to reap as much press as possible, as is their right – an image of the hardware they sent to the clerk in full spread.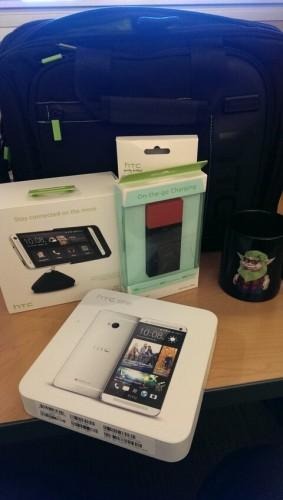 You'll see an HTC One smartphone, a car dock, a mobile charger, a high-quality carry bag, and a mug with one of the hobgoblins from recent HTC advertisements looking like a winner. Once this collection of goodies reaches the clerk, we're sure he'll be more than happy with the brand. Especially since the HTC One is much, much better a machine than that 3D blast from the past.
On the other hand, he will no longer be able to take 3D photos, which is a shame. At what price a bullet-stopping smartphone?