Samsung Galaxy Gear Return Rate Over 30% Tips Leak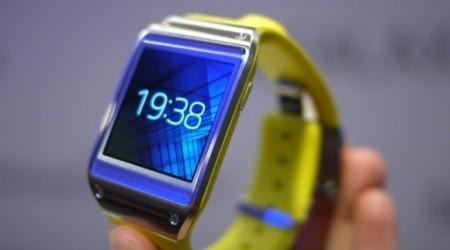 Samsung's Galaxy Gear is seeing return rates above 30-percent, leaked internal documentation suggests, with claims the South Korean company is surveying Best Buy Samsung Experience staff to try to figure out how the smartwatch is falling short. "The Galaxy Gear attachment rate within Best Buy is the highest among all channels" according to documents leaked to Geek, yet "the overall return rate is trending above 30-percent."
It's unclear where the document came from, but according to the site Samsung is now polling its staff within Best Buy Samsung Experience "mini stores" to see if they can shed some light on where the wearable is disappointing users.
Reception to the Galaxy Gear was mixed after Samsung revealed it in early September at IFA 2013, with the camera-toting smartwatch significantly more complex in what it attempted to do than similar wearables from Pebble, Sony, and others. Those specifications came with a relatively high price, too: $300 for the Galaxy Gear alone, on top of the cost of the Galaxy Note 3 that, at launch, was the only device it would work with.
Samsung Galaxy Gear video review:
The first reviews were equally mixed, with many questioning exactly how much benefit the wearable actually offered given the price. Samsung has been clear that it's a first-generation product – and the first of what will be a family of smartwatches, with the second-gen version potentially due in early 2014 – but is yet to announce any actual sales numbers.
Potentially boosting its appeal is Samsung's announcement recently that it was extending support from just the Note 3 to a number of devices, including the Note II and the Galaxy S 4, with an upcoming firmware release. According to the leaked document, that's set to begin as early as October 28 for the Verizon Galaxy S 4, as part of the Android 4.3 update.

Meanwhile, Samsung is also tipped to be working on a head-worn wearable, tentatively said to be the Samsung Gear Glass, which would echo the form factor of Google's Glass. A design trademark filed in Korea suggested what one such device could look like, though the headset was described as being targeted at sports users wanting basic music playback and notifications while exercising.
We've contacted Samsung for comment, and will update if and when we hear back.