Samsung Galaxy Gear Smartwatch Compatibility Extended to Galaxy S4 and more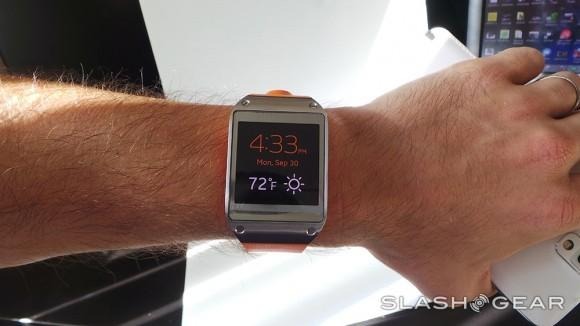 Samsung has officially confirmed that it has expanded compatibility for its new Galaxy Gear smartwatch. The extended compatibility for the smartwatch means that the device that works with more Samsung smartphone models. Samsung added compatibility with eight new smartphones to its smart watch.
Originally, the Galaxy Gear smartwatch was only compatible with the Galaxy Note 3. That didn't sit well with many customers that were interested in Samsung's new smart watch. Samsung has now announced that the Galaxy Gear is compatible with the Galaxy S4, Galaxy S III, and the Galaxy Note II. Those devices do have to be upgraded to Android 4.3 to be compatible.
Samsung also added several other versions of the Galaxy S4 to the compatible list including the Galaxy S4 Active, Galaxy S4 mini, and Galaxy S4 Zoom. Both the 5.8 and 6.3 versions of the Galaxy Mega, are now compatible with the smartwatch.
Samsung says that the S4 Active, S4 Mini, S4 Zoom, and both Galaxy Mega versions will be getting a software update at the end of October adding compatibility. Whether or not that means the devices will be upgraded to Android 4.3 is unknown. Check out our review of the Samsung Galaxy Gear smartwatch for more details.
SOURCE: Android Community