Samsung Galaxy Gear pre-orders start at midnight for AT&T

This morning the folks at AT&T have announced that they'll be first on the block with Samsung Galaxy Gear pre-orders, this being the latest in Samsung's efforts to bring a smartwatch to the masses. Samsung begins its wearables journey (again) here with the Galaxy Gear in the United States on AT&T exclusively – though release schedules have suggested that this device will be hitting other carriers soon. And of course there's the fact that this device has no cellular radio that suggests it'll be appearing in more places than just mobile provider stores – AT&T just appears here first.
The Samsung Galaxy Gear will be appearing at AT&T starting at 12:01 AM Eastern – that's one minute after midnight so as not to be confusing. That leaves you just over 12 hours from the time this article is published – time to stand in the digital line.
Meanwhile there's been no indication that Samsung will be short on supply with this device – the same being true of the Samsung Galaxy Note 3. These devices are being marketed together, providing users a unique way to avoid pulling the massive beast of a phone out of their pocket every time they want to make a call or check a text message. The Samsung Galaxy Gear is made to sync with a user's Android smartphone to show certain bits of information wirelessly.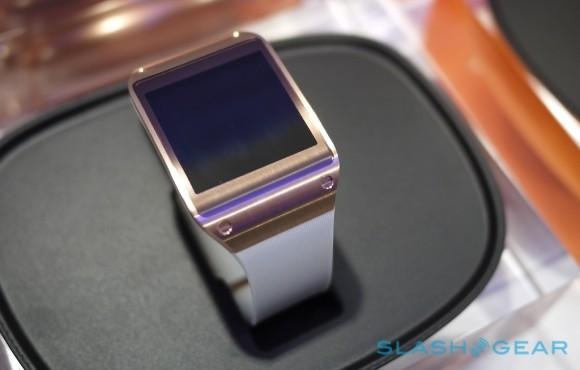 Have a peek at SlashGear's Samsung Galaxy Gear hands-on, and take note that it appears AT&T will be rolling with a white and a black version of the watch. This device will be costing a cool $299.99 on its own, while the Galaxy Note III will cost $724.99 outright or $299.99 with a 2-year contract. These devices will start shipping on October 1st.