Razer Phone: 5 Reasons You Will Want This Crazy Thing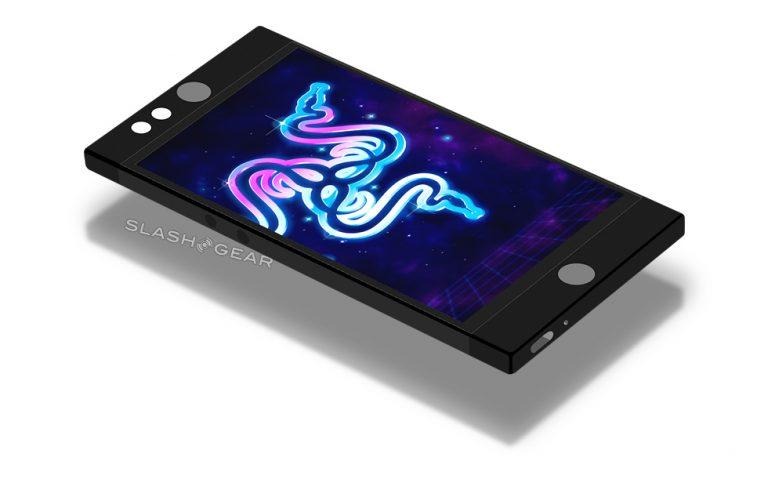 Apparently there's going to be a Razer Phone at some point in the near future, and you're going to want to buy one. Today I'm going to run down five reasons why a person might want a Razer Phone paired with 5 reasons why the Razer Phone might not be the best purchase right out the gate. Negative factors in this adventure of a release are largely related to Razer's relative lack of experience in this field. Positives have largely to do with Razer's relative good standing in several fields, including laptop and peripheral manufacturing as well as established brand and community power.
1. It'll be well built, but it'll have a snake on it
Like the Razer Blade Stealth line, a Razer Phone won't likely have any trouble with industrial design. It'll be a well put together device, and its hardware will be quite reliable – especially if the folks at Nextbit are leading the charge.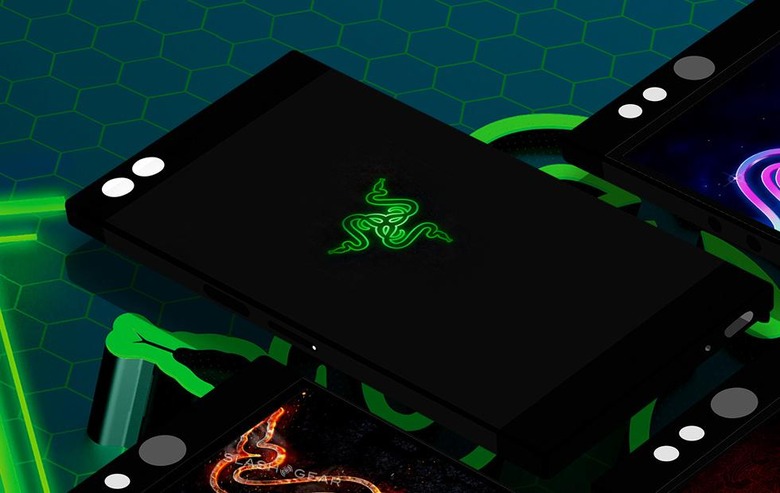 But it's also quite likely that any Razer Phone will have a big triple-headed snake logo on it. If Razer is to make a smartphone, they won't likely begin by making a device like the Razer Blade Stealth. The Razer Blade Stealth is easily one of the best notebooks in the world today that doesn't run MacOS – but it's not made exclusively for gamers. According to news this week, Razer will soon have an IPO where they'll raise money for development of a phone for their Hardcore Gamer base. That's where they'll start – and that could be good or bad, depending on the sort of person you are. SEE: list item #5 for more details.
2. It'll act like an iPhone, but it'll run Android
It should come as no surprise that Razer loves Apple – at least, when it comes to making accessories for their products. Recently they released their Hammerhead earbuds in two editions: one with Bluetooth, the other with a Lightning cable. They made their own Razer Mechanical Keyboard Case for the iPad Pro.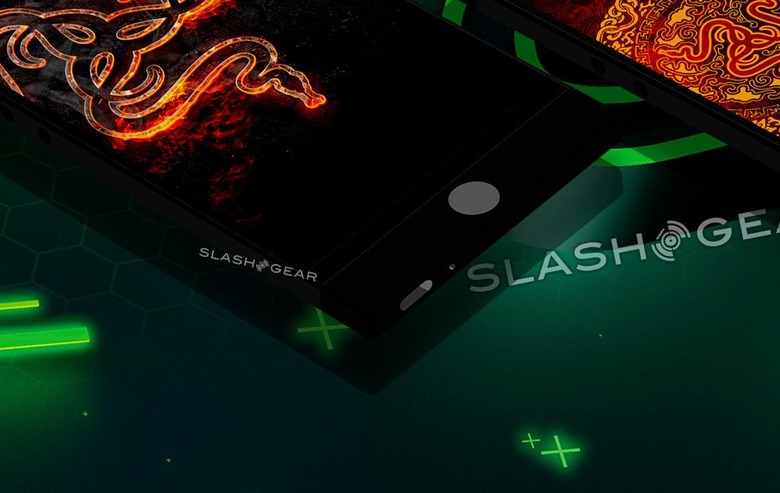 There's nothing inherently bad about the first Razer Phone running Android – it is simply what can be expected to happen. But Razer will be tested in their ability to focus on an Android smartphone at the same time as they create accessories that focus on Apple's mobile products. If they turn that accessory focus to the Razer Phone, they may also have solved list item #4.
3. It'll work great at first, but Razer has no track record in Android updates
Razer is generally pretty good at keeping their PC software updated. They're also very good at tapping the community for creative projects – like making unique color patterns and codes for their Chroma light-up keyboards. But Android support is different. With Android, they'll be best served by keeping the OS as simple, vanilla, as Google Made it, as possible.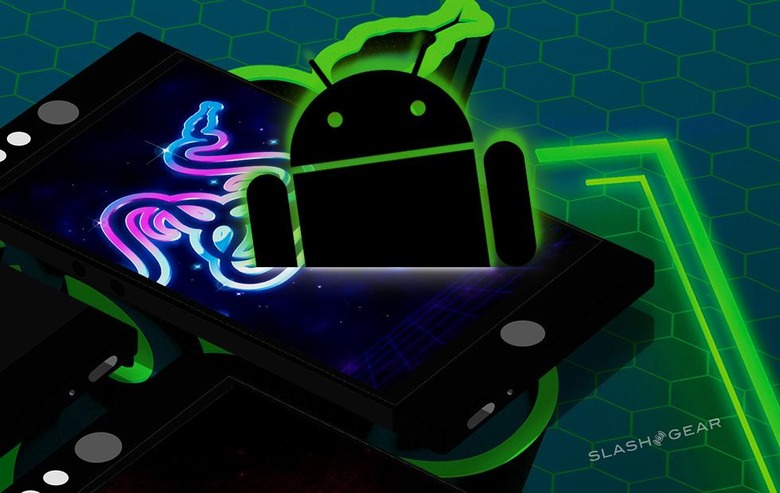 In this, on the Razer Phone, the company should use Motorola (VIA Lenovo)'s strategy in Android. Keep it super simple. Let the hardware do the work while the company provides the wallpapers and the fancy gaming apps, where applicable. NOTE: Razer did make the Razer Forge Android TV, but that device has a bit of a strange timeline that doesn't really compare to the update schedule of an Android phone.
4. It'll look great, but new companies rarely get 3rd-party accessory support
A relatively new company to this market – like OnePlus was a couple years ago – did well in bringing 3rd-party accessory makers onboard with their first devices. They did well in partnering with companies up front to get cases made that they'd assist in marketing themselves. That's the sort of partnership Razer would have to make if they wanted that peripheral support for the Razer Phone.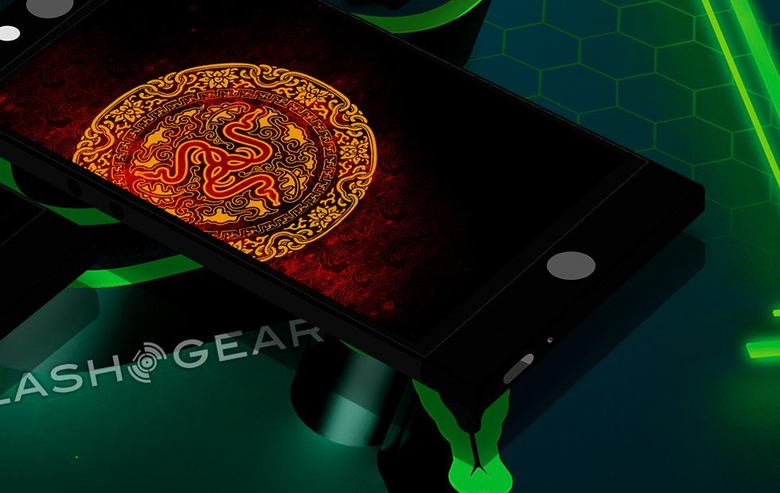 It's important to have 3rd-party companies making cases (and other accessories) for your phone. Ask Apple and Samsung. A sizable market for cases made JUST FOR APPLE PRODUCTS has been thriving over the past 10 years. The end user gets a variety of solutions to protect their expensive device, and Apple gets the benefit of having 3rd-party companies relying on the iPhone to survive. When you rely on a consumer product to survive in order to sell your own consumer product, you inevitably promote both products whenever you can.
If you're the sort of smartphone user that uses a smartphone case to protect your device, you're going to want choices. To get a variety of choices for the case you want, you'll want 3rd-party companies to come in and battle for your dollar.
5. Razer Phone will be made for gamers, by gamers
This can be both good and bad – the fact that Razer is a brand that's made "For gamers, By Gamers." If we look to the Razer Blade Stealth for guidance, we see that Razer has a lot of potential in making products that aren't made EXCLUSIVELY for gamers. That'd be a super good idea for a smartphone: a basically excellent all-round smartphone with some gaming-centered finesse at its heart.
But chances are it'll still have a bright green snake on it. SEE: list item #1 for more details. If a gaming phone made by gamers for gamers like yourself is what you want to see, by all means move on to the next section in this article.
How this could work
Razer is taking the right steps – quite possibly the best steps – for creating a smartphone that's a grand success. From the position they're in right now, that is to say. A new company would need to go a different path, but this is an already-established company we're talking about here.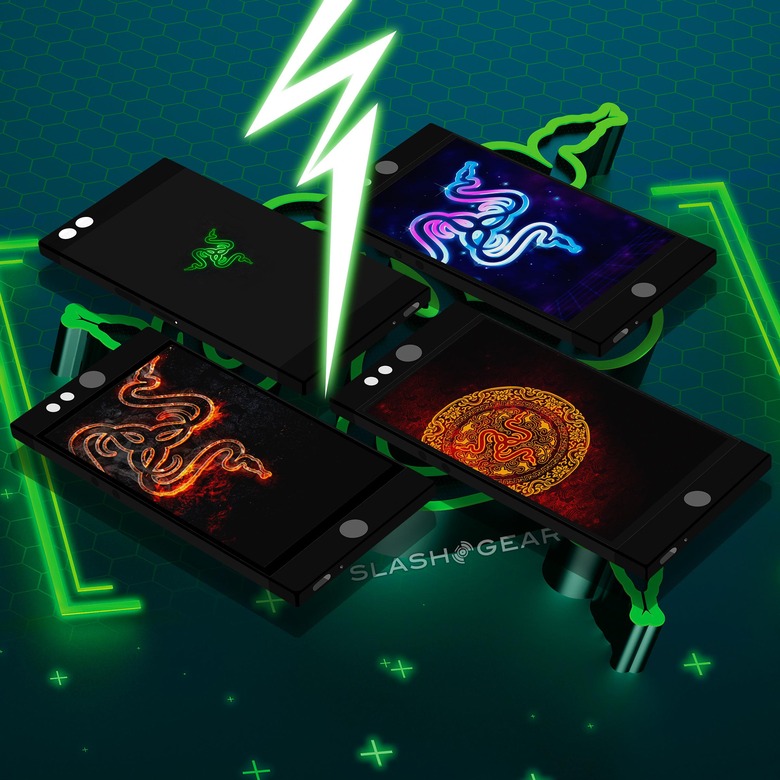 With the knowhow of the crew at Nextbit, and partnerships with companies like Three, Razer has a fighting chance. They've got a lot of potential here – now they've got to let the snake strike true.
NOTE: The images you see above come from the talented Anthony Boyd, flip-flopped and modified by SlashGear with official Razer-made Razer wallpapers. Boyd creates large amounts of mockups of devices and makes them free to use by the masses, profiting then from advertisements on his site. Give him a tap or two and see if you can use his work for your next student project.