Razer iPad Pro keyboard makes world's first ultra-low-profile mechanical switch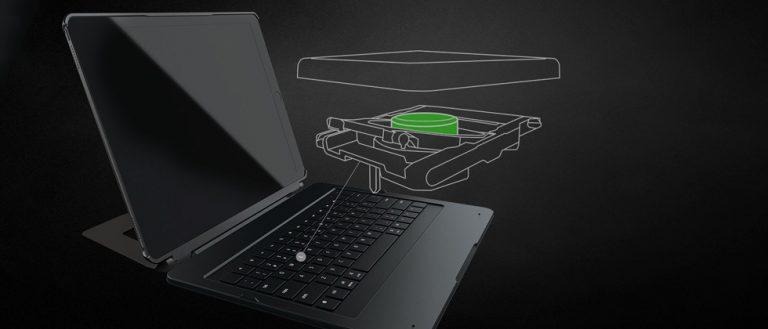 This morning the folks at Razer have revealed their first big play for the iPad Pro in an keyboard case. This keyboard case works with Razer's own Ultra-Low-Profile Mechanical Switches, the first of their kind. Every one of these Razer Ultra-Low-Profile Mechanical switches works with "a true actuation and reset point." In short – they're radical. The case will be shipping immediately straight through Razer's official store online at Razerzone dot com.
Each of these Razer Ultra-Low-Profile Mechanical switches works with registration of 70 grams of force. This is as close as you're going to get to a full-size mechanical keyboard, made small enough to work with a mobile tablet. This technology wont just stick to Apple – but with the iPad Pro being such a central platform for mobile gaming, it's a perfect place to start.
"We're commonly thought of as a company that makes phenomenal products for gamers, but to design the very best products, we've had to innovate from the ground up — even from each individual component such as mechanical switches," said Razer CEO and founder Min-Liang Tan.
"We're excited about the potential of our ultra-low-profile mechanical switch and look forward to exploring other applications in addition to the mechanical keyboard we've designed for the iPad Pro."
• Razer Low-Profile Mechanical Switches with a 70 g actuation force
• Optimized actuation and reset points
• Slim chiclet keycaps
• Designed for Apple iPad Pro
• Metal kickstand
• Detachable polycarbonate protective case
• Connectivity: Bluetooth
Battery life is quoted by Razer to reach approximately 10 hours on a single charge at maximum brightness, and approximately 600 hours on a single charge with backlighting turned off.
This keyboard is available through Razer online for $170 USD in the United States and worldwide for 190-Euro.