Road to the Razer Phone: a partnership with 3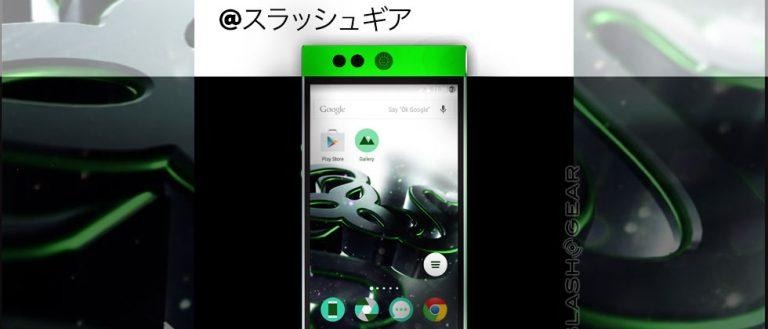 The mobile carrier 3 (three, that is) has teamed up with Razer to bring the Razer smartphone one step closer to reality. In an announcement this morning, Razer and 3 announced their strategic alliance. This is the first time the gaming company has announced a collaboration with a mobile network operator. This is also the first we've heard of Razer's smartphone ambitions since they acquired Nextbit.
In the article Road to the Razer Phone: Nextbit Acquired, we discuss the possibilities in Razer acquiring the smartphone designer. Today Razer and 3 have announced a list of items they're including in their collaboration. The first of these is a new RazerStore set to open in Hong Kong.
Razer and 3 Collaboration Projects:
• Co-Branding
• Mobile Devices
• Mobile Plans
• Virtual Currency Distribution
While the last item on the list might spark a bit of attention in the ears of the BitCoin baron – it's not about Bitcoin. Instead, it's about Razer's own virtual currency (more of a rewards system than anything), called zGold. Read all about Razer zGold and zSilver in our initial feature on the subject.
Mobile devices, plans, and co-branding will "reach out to the gaming community and youth audience" in this collaboration. The mobile plans and devices in this collaboration will be "specifically designed for the gaming community." At this point we do not know exactly what that'll mean – but chances are it means there'll be some zGold in... probably any deal with the duo.
According to the duo's announcement today, "2.3 million of Razer's registered users reside within 3's global footprint." In addition to opening the Hong Kong RazerStore this year, 3 stores will offer Razer accessories in select stores (and already has some in Denmark). They also noted this morning that "a series of joint gaming promotions are also in the works."
For more information on Razer's future, hit up SlashGear's Razer tag portal. There we've got all the news, conjecture, and reviews of products fit to post. Feel the green nature of the future and grasp it with both paws.