Razer zGold and zSilver detailed: Virtual Currency for gear and games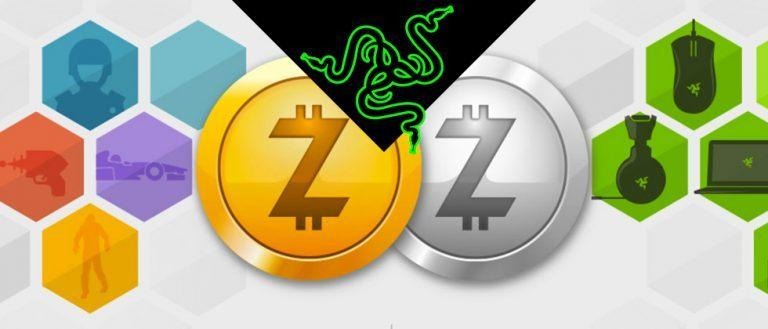 The folks at Razer have introduced zVault, a virtual currency system that can be used to buy gear and earn games. Fans of Razer can pay real cash to get zGold – or earn zGold for verifying their Razer account with zVault. Once they've earned or purchased an amount of zGold, they can head to gaming stores such as the unfortunately titled GamersGate to trade zGold for goods.
The payment method "zGold" will appear just like a Paypal or credit card button, allowing users to "Pay with Razer." Once a game is purchased from GamersGate (in this instance), it'll be made available through Steam with a Steam Key. This is just one of several ways zGold can be used in the future.
Conversion rates for zGold are 1-cent per 1-zGold, but purchase amounts begin at 3,000 gold. Purchase of 3,000 zGold costs $30 USD. Another store that works with zGold is IndieGala – they give away "free bonus games" when a user makes a purchase on their store with zGold.
Several games that sell their own virtual goods and subscription services are onboard with zGold, as well. The games CrossFire, Lost Saga, SMITE, and Paladins: Champions of the Realm are part of the zGold collection at the start.
The "zSilver" system works with rewards. Users cannot purchase zSilver outright – zSilver can be earned by buying things with zGold, by participating in gaming activities, or by logging in to Razer's services across 5 or 7-day sequences. Once enough zSilver is earned, users can trade up for Razer devices like the Razer Mamba Chroma mouse, Razer Blackwidow Chroma keyboard, and Razer Kraken 7.1 v2 headset.
The zSilver system can also be used to attain discounts on products from the Razer Store. Razer has created an incentive system for activities and purchases with zSilver. With zGold, Razer has created a virtual gift card system – so to speak – not unlike Paddy's Dollars.
I personally recommend that people participate in Razer's zVault program ONLY if they're not predisposed to addiction and/or money management issues. If you're already buying loads and loads of Razer equipment, you might want to consider it – but know that Razer's ultimate goal is to get you to dedicate your cash to their system. That's how a gift card works, and that's how this system works too, no matter how much the reward for purchase.