Moto X wrap-up: everything we learned in Motorola's first 24 hours of rebirth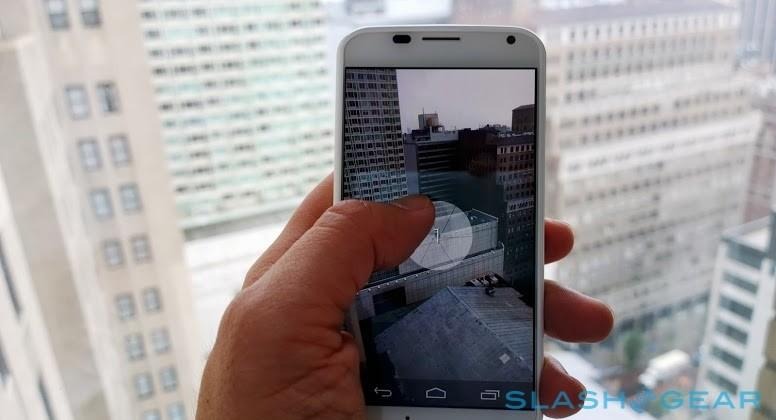 It's been one day since the Moto X was introduced as the rebirth of Motorola: a Google Company. Now it's time to take a moment and reflect. What did we just see? At it's most basic, Moto X is an Android smartphone that epitomizes the new wave, the Context Ecosystem, as it's been dubbed, and with it comes a new way to experience smart devices.
Customization
With Moto X the prospective user is given the opportunity to customize their hardware before it's assembled. This process ties in with a promise that the hardware will be 100% assembled in the USA and gives the user options in both physical and digital realms.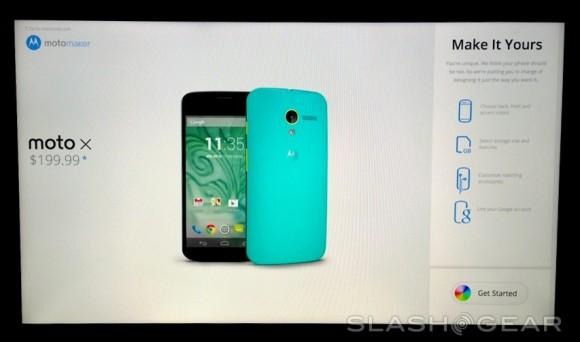 Users will be able to head to what's called the "Motomaker", a webpage where customization options for the Moto X (and perhaps future devices from Motorola) will be able to be added to a cart after all of their bits and pieces are carefully selected. There the user will be selecting a Back Color, this including Cool, Neutral, and Warm colors, with 6, 5, and 7 color options included in each category.
After that there's a choice of 2 different front colors – black or white. Next are accent colors, this including a range of 7 metallic tones: blue, silver, yellow, red, purple, black, or orange.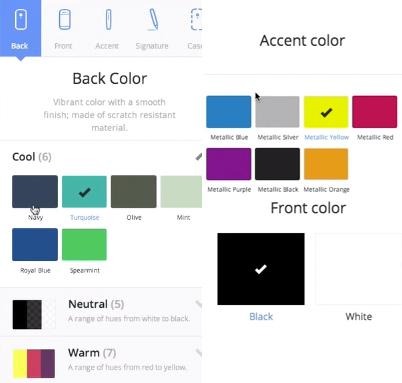 A choice of engraved signatures will appear for the user – just text in Motorola's chosen font (for now), then it's on to case choices. Cases will be optional – the same is true for all other accessories in the process, but they're there to be delivered with the package if the user does so choose.
Accessories in the case category come from the company Incase. A wall charger is included with the package and you'll be able to choose its color as well – made by Motorola. Headphone accessory ad-ons come from Sol and can be matched precisely with the colors of the user's phone.
One of these devices is the Sol Republic DECK wireless speaker. This is part of what's called the "M4DE for Motorola" collection which will also include Griffin, OtterBox, and more down the line.
The user will also be able to choose whether they'd like 16GB or 32GB internal storage, what wallpaper(s) are included with the device, and whether or not they'll be logged in to their Google account when the device arrives in the mail. Just as the option for an engraved signature appears for the back, so too does one appear for the lockscreen inside this phone's OS – again, this will appear right out of the box.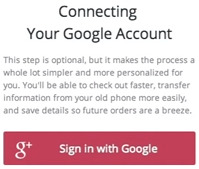 Once the device is ordered with this customization process, it'll be delivered to the user "in 4 days or less". This is inside the USA with each of the five major carriers inside the states (starting with AT&T and in an odd way T-Mobile), while Canada's Rogers Wireless has announced the device with just black or white color choices in play.
There's also word in the wild that a Moto X Google Play Edition may be appearing "soon."
Software
Quick Capture allows you to take photos with a quick flick of your wrist. All you'll need to do is pick up the phone and turn it quickly back to front – that's a flick. Your camera will turn on and you'll take a photo.
Meanwhile you'll have always-on microphone action with Google Now. You won't have to unlock your device to work with Google Now, it'll just be listening for your voice all the time. You can, of course, turn this off.
The camera does a whole lot more as well – our hands-on camera demo here should show you how you're able to take photos with extreme speed. Hold your finger down on the screen and you'll take photos one after the other in a number only limited by the amount of storage you've got on the device.
Meanwhile (also above) you'll see slow motion recording – it's just as easy to access, not nearly as buried beneath loads of feature lists like it is on the few smartphones we've seen working with slo-mo thus far.
Also hidden under the surface is the OV10820, aka OmniVision-made sensor, able to capture 4K2k Ultra HD video. Not that you'll be able to use it, of course, but it's fun to know that it exists.
We were also treated to an early look at the Motorola X8 computing system which uses 8 processor cores to go to work. This includes a dual-core customized Qualcomm Snapdragon S4 Pro, a single natural language processor, a contextual computing processor, and four Adreno 320 GPU cores.
That's eight cores for processing, but they're not combined to make a single system-on-chip, nor are they considered to be a single unit. They work together, and according to information shared by Motorola's Senior VP of Engineering Iqbal Arshad, they can work with "anybody's CPU" in place of Qualcomm.
Specifications
Moto X works with a 4.7-inch 1280 x 720 AMOLED RGB display panel on top of – as you know – a new Motorola X8 amalgamation of processing power. This smartphone measures in at 65.3 x 129.3 x 5.6-10.4mm and weighs 130g. Inside you'll find a 2,200 mAh battery which Motorola claims will be working for up to 24 hours of "mixed usage."

On the back of the Moto X is a 10-megapixel camera with technology Motorola calls Clear Pixel. For connectivity the Moto X has WiFi a/b/g/n/ac with dual-band antennas, Bluetooth 4.0 LE+EDR, USB 2.0, NFC, Miracast, and a 3.5mm headphone jack. Sensors include GPS, a digital compass, and GLONASS.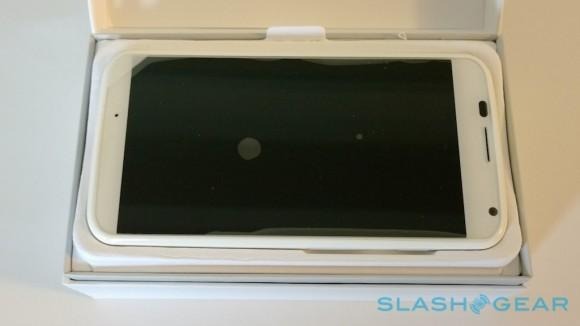 Up front covering this smartphone's display is a pane of Corning Gorilla Glass while under the hood you'll find a brand new haptic feedback system that'll generate "more precise" physical feedback than on any other device. Initial editions will ring in at $199.99 for a 16GB internal storage edition while the 32GB edition will cost $249.99 – that's attached to a 2-year contract, of course (we'll see how this translates to a Google Play edition in the near future, we hope).
Hands-on with Moto X
We got up close and personal with Moto X, as you can see above. Have a peek at SlashGear's full Moto X hands-on experience right this minute to get in deep. We also took a look at some benchmark results which were – understandably – not the highest-powered in the industry, but did impress on some levels.
Meanwhile you'll want to brace yourself for the oncoming Motorola Moto X review SlashGear has coming up. It'll be appearing right around the corner, and in more than one edition down the road. Stay tuned!