The Moto X's camera actually supports Ultra HD (you just can't use it)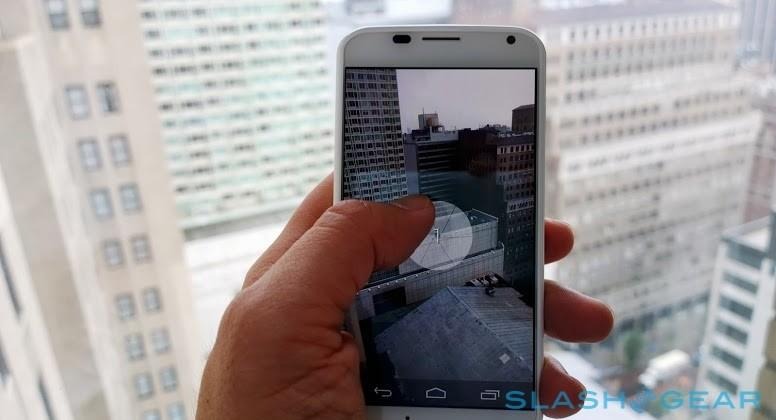 Motorola is counting on three things to make the Moto X a success: Google Now, multiple colors, and its Clear Pixel camera, and now some extra details about the latter have emerged thanks to manufacturer OmniVision. The new OV10820 [pdf link] sensor may not have a snappy name, but it's a mighty capable chip, in fact able to capture 4k2k Ultra HD video.
That's assuming the rest of the device is up to the challenge, of course, which right now the Moto X is not. The new Motorola is in fact limited to 1080p HD video capture – which it can do with both its front and rear cameras, no less.
On paper, though, the OmniVision sensor is capable of a whole lot more. It can record up to 3840 x 2160 resolution video at 30fps, or up to 1920 x 1080 at up to 60fps, both at a native 16:9 widescreen aspect-ratio.
The sensor itself – described as RGB Clear (RGBC) – includes a fourth color filter for better low-light performance, which Motorola claims improves things by up to 75-percent on the Moto X.
Accompanying the sensor is an OV660 companion chip which converts the RGBC data into standard RGB Bayer data which smartphones and tablets are expecting. There are indications that the 10.5-megapixel sensor is only the start of things, too; the OV660 is in fact capable of handling up to 20-megapixel RGBC sensors, in addition to a secondary, front-facing RGBC sensor.
That could mean the same sort of low-light performance for your selfies in future iterations of the Moto X, though we'd be more interested in the potential of recording Ultra HD footage from a smartphone. Late last month, hints of Ultra HD support were spotted in Android 4.3 code, while long-standing rumors have suggested that the upcoming Sony "Honami" will support video recording at that resolution.