Sony Honami camera app hacked for Xperia Z and Tablet Z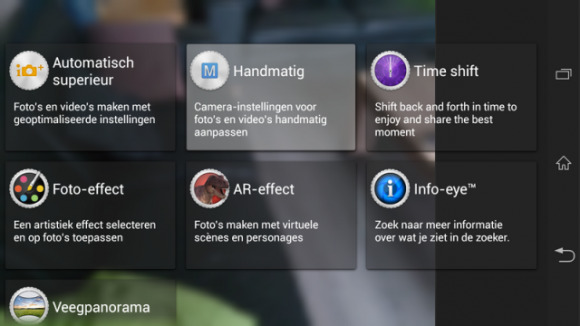 Sony's upcoming Honami Android smartphone, tipped to pack a 20-megapixel camera, has prematurely donated its camera app for other Sony Xperia devices, courtesy of a leaked app. The hack, handiwork of xda-developers' krabappel2548, works on Sony's Xperia Z, ZL, or Tablet Z, and includes Timeshift burst photos, augmented reality effects, and more.
Like Instagram, there are various integrated filters – including color and tone tweaks, and different lens effects like fisheye – and there's also the ability to add in clip-art. The "AR-effect" option is perhaps the most unusual, though, adding different themed elements to the frame such as dinosaurs in suitably prehistoric scenes.
Arguably more useful will be Timeshift, which captures multiple frames in rapid succession and then allows you to scroll through them to pick the best one. There's also sweep panorama and Sony's new Superior Auto settings mode.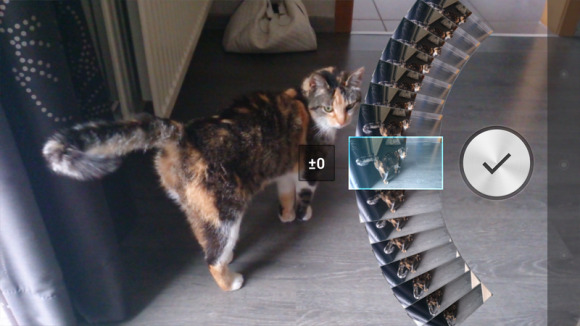 Under the hood, meanwhile, the app brings a new image processing engine, apparently created especially for the Honami, and new image stabilization and other features. There'll also be support – on the Honami, at least – for "super resolution" image processing, though it's unclear if that feature will actually be used on existing Xperia devices; the Honami itself is tipped to support Ultra HD video capture, along with high-resolution stills.
The hacked app needs a stock 4.2.2, deodoxed Android ROM in order to be run, though if you're used to loading unofficial software onto your phone then you shouldn't have too much of an issue. Of course, should anything go wrong in the process, we'd not be surprised to see Sony turn its back on your phone's warranty.
As for the rest of the smartphone, according to earlier leaks the Xperia Honami will have 5-inch, 1080p display, be water/dust resistant with IP57-certification, and measure just 10mm thick despite the resolution of the camera. More details on the handset leaked earlier this week, but we're still yet to hear a conclusive release date.