No Moto X for Europe as expensive AT&T off-contract pricing revealed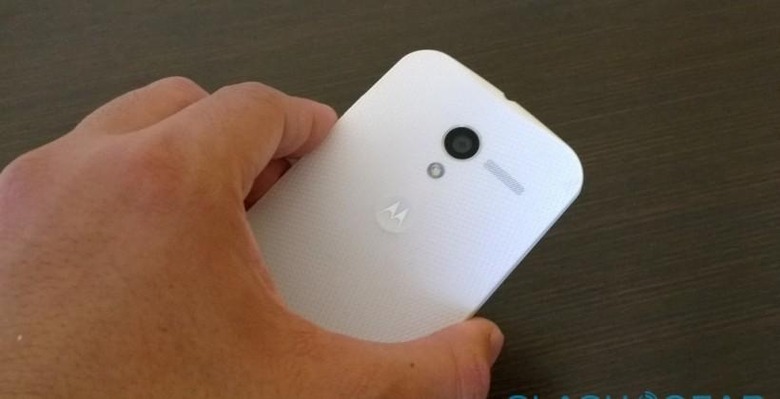 European would-be Moto X users charmed by the smartphone's custom colors and Google Now focus will miss out on the Android handset, Motorola has confirmed, with "no immediate plans" for a launch. The handset won't be showing up in Europe any time soon, Motorola told us, while unlocked, SIM-free pricing details are still in short supply.
AT&T has announced its "no commitment" pricing for the Moto X, however, with the phone priced at $574.99 for the 16GB model. The 32GB version will be $629.99.
However, neither will be unlocked, so even if you avoid an AT&T agreement by paying more upfront, you'll still have to slot in one of the carrier's SIMs in order to actually get service. As for true unlocked pricing, Motorola is tight lipped.
Moto X vs iPhone 5 vs HTC One vs Galaxy S 4
What the company has confirmed, though, is that launch plans for the Moto X are relatively limited. While five carriers will get the 4.7-inch smartphone in the US, and Rogers will offer it in Canada, so far there's no European launch planned.
"No immediate plans for Moto X in Europe" a Motorola spokesperson told us today, "but we have very exiting plans in store for Europe as part of the portfolio of products. Moto X is just the start!"
That's likely to come as a blow to Google Now enthusiasts, what with the service being placed front and center on the Moto X. The handset uses dedicated voice command processing chips, among other things, to track speech commands with no prior button-presses, meaning owners will be able to call out an instruction and have the phone carry it out automatically.
Still, Motorola is likely to follow a similar strategy for new devices moving forward, so the "exciting plans" tipped for Europe are likely to stick closely to the Moto X pattern. This is, after all, the same company which released the all-but-identical Motorola DROID and Motorola MILESTONE back in 2009, the former for the US and the latter for Europe.