Microsoft's 2012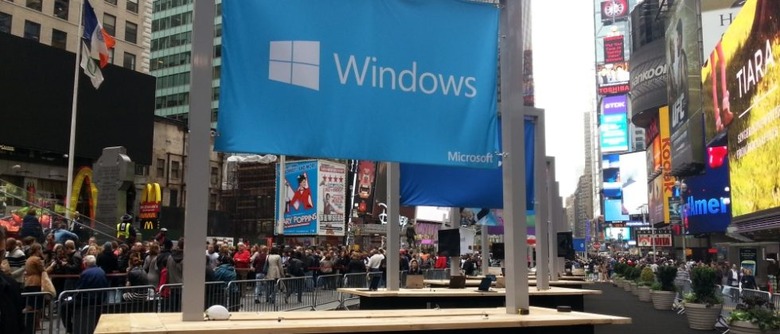 A lot of companies had a big year – Apple released the highly anticipated iPad mini and iPhone 5, Samsung found a smashing success in the Galaxy S III, Nintendo launched the Wii U, while Google delivered Android 4.1 Jelly Bean and released a number of impressive Nexus devices. Despite all of that, Microsoft arguably had a bigger year than all of them. 2012 was huge with Microsoft, with the release of Windows 8, Microsoft Surface, and Windows Phone 8 all happening in a high-energy span of just a few weeks. It wasn't so much that these new operating systems and products were released this year either, but rather the fact that Microsoft was taking so many risks with the launch of each and every one.
As the follow up to the wildly successful and much-loved Windows 7, Windows 8 made plenty of enemies before it even released. This was thanks to the consumer preview that had every chattering well before Windows 8's launch. Throughout all of 2012, we were hearing about what people liked and what they hated about Windows 8, with debate springing up all over the place and anticipation for Microsoft's new version of the Windows OS riding high.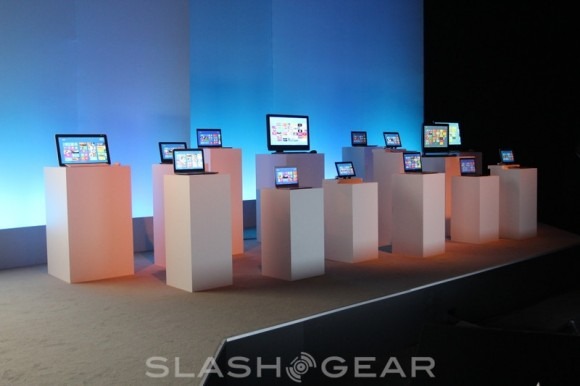 Then, at the end of October, it was finally time to launch the beast. Windows 8 was released to the world on October 26, garnering plenty of criticism and praise alike. We liked Windows 8 quite a bit, and while it isn't perfect, we're excited to see what Microsoft does with this news direction for the OS in the future. Others didn't exactly share our enthusiasm though, bemoaning the new user interface at every chance. Some PC manufacturers even blamed perceived low demand for Windows 8 for their lagging sales, so Microsoft definitely made some enemies by releasing this very different version of Windows.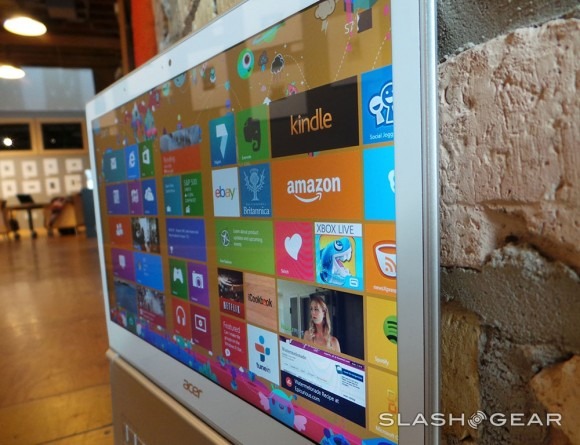 Whether you like it or not, that doesn't change the fact that we saw some really impressive Windows 8 machines springing up shortly after launch. The Lenovo IdeaPad Yoga 13 was one of them, leaving Windows RT in the dust in favor of the fully featured Windows 8 and a sporting a 360-degree hinge that lets you fold the laptop into all kinds of orientations. The Samsung ATIV Smart PC is another Windows 8 device worth checking out, though in a rather strange turn of events, we were only able to review half of it. Acer has been putting out some solid Windows 8 products as well, launching the attractive Aspire 7600U All-in-One and the excellent Aspire S7 ultrabook. In other words, it's been a good few months for those who are enthusiastic about Windows 8 and want some good hardware to run it on.
Despite all of the doom and gloom surrounding Windows 8, the simple fact of the matter is that we won't know just how well it's doing with consumers for a while yet. Microsoft announced a little earlier in the year that it had sold 40 million Windows 8 licenses, which certainly doesn't seem to mesh with the idea that Windows 8 is off to a bad start, but there are plenty of retailers and PC partners who are quick to say that Windows 8 has been underperforming.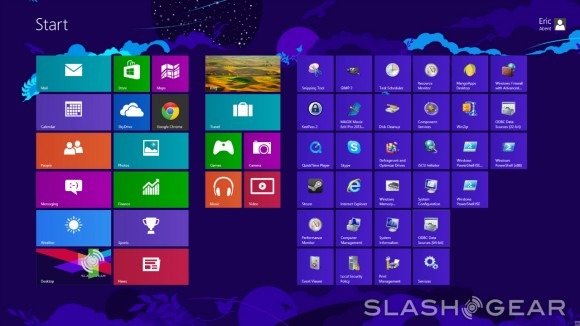 Make no mistake, Microsoft changed a lot with Windows 8. While the Windows we're used to is still mostly intact, it's hiding behind an all new Start screen, which serves as a replacement to the Start menu that was introduced with the release of Windows 95 all those years ago. Windows 8 signals an entirely new direction for the Windows brand, but Microsoft embraced that change as a company, revealing an all-new logo in 2012. This new logo is a lot cleaner than the old one (some might say "boring" rather than "cleaner"), featuring the live tiles that have been so controversial among lifelong Windows users. With this new logo, Microsoft showed us that it's ready for an all-new era of Windows.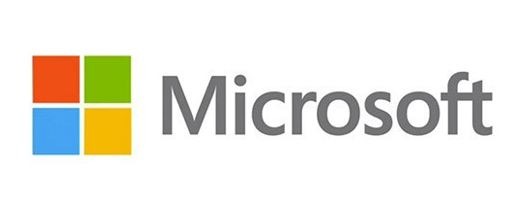 Of course, 2012 wasn't all about Windows 8. Microsoft launched its new Surface tablet alongside Windows 8, and with it comes Windows RT. In our review, we declared that Surface was a solid start for Microsoft's tablet business, though there may be a few sticking points with consumers. We won't really get to see what Microsoft can do in the tablet space until the Surface Pro launches next month, but unfortunately, Surface Pro still doesn't have a solid release date despite its January 2013 launch window.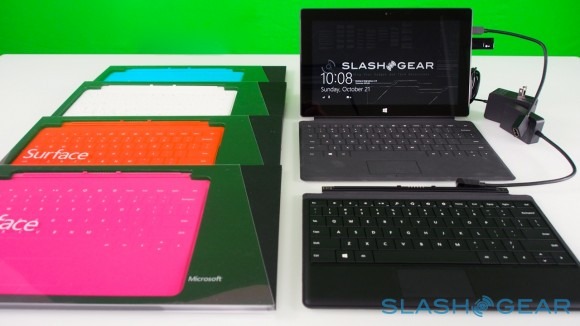 In the meantime, Surface has been causing some controversy of its own. Some love it, some can't stand it, and we've heard plenty of rumors that claimed Microsoft was scaling back on Surface production. Those rumors implied that Surface wasn't as big a hit as Microsoft was hoping for, but then the company surprised us all by announcing that it had ramped up Surface production and would be offering it through a number of third party retailers. Not only that, but it also announced that a number of the temporary retail stores it had opened for the holiday season would become permanent fixtures, so at least in that respect, it would appear that Microsoft has found success.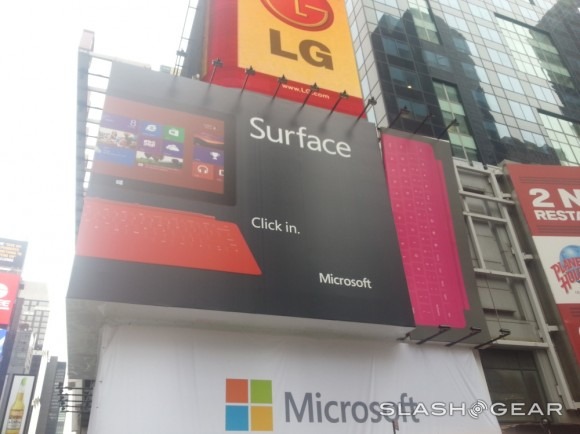 While Surface will need some time to grow into a tablet that can challenge the likes of the iPad and the significant number of quality Android tablets, there was one new Microsoft release in 2012 that everyone was excited for: Windows Phone 8. Microsoft's Windows Phone platform had failed in the past to capture a sizable portion of the smartphone market, so Microsoft poured a lot of resources into Windows Phone 8.
That effort shows, too. In our review of the mobile operating system, we said that Windows Phone 8 was much improved over previous installments, and that it was a mobile OS that everyone – Windows Phone veteran or otherwise – could enjoy. However, we also pointed out that regardless of how good Windows Phone 8 is, it's quality hardware that will ultimately bring people to the platform.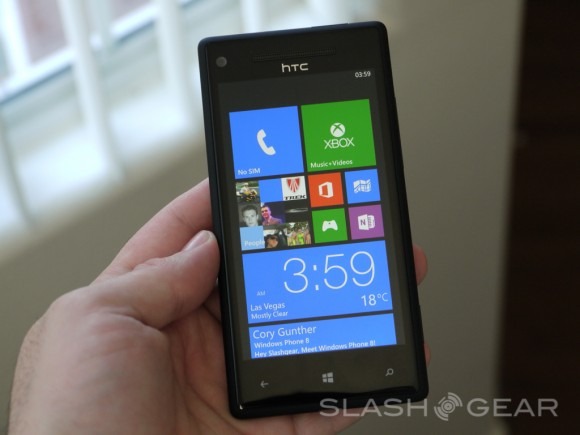 Windows Phone 8 is still very young, but already we're seeing a bunch of really solid WP8 devices. HTC is entirely on board with the platform, releasing the Windows Phone 8S and Windows Phone 8X. Nokia is naturally there too, giving us plenty of handsets to get excited about with the Lumia 920 and Lumia 810. It's too early to tell if Windows Phone 8 can perform well enough to keep Apple and Google on their toes, but if these early handsets are any indication, then the future is bright indeed.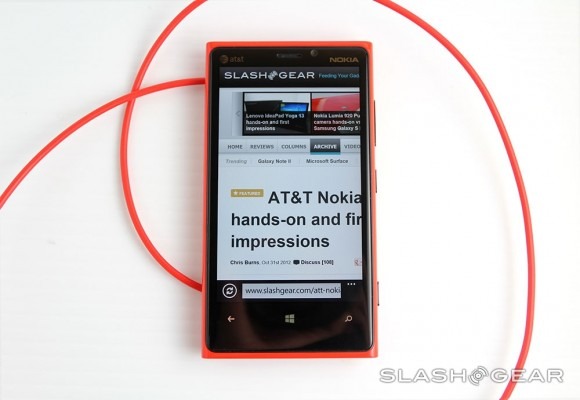 In fact, if there's one thing Microsoft's 2012 encourages, it's looking toward the future. Windows 8 and Surface may be off a relatively shaky start, but they lay the groundwork for some truly exciting releases in the future. On the other hand, Windows Phone 8 is off to a great start, but good initial reaction doesn't mean anything if the OS can't perform in the long run. Ultimately, Microsoft set the stage for years to come in 2012, so even though it's difficult for us to label the year as a success or failure, we should be seeing some very interesting things as time goes on.