Microsoft logo updated for first time in 25 years

It appears that the Microsoft logo was due for an update as the manufacturer of hardware and developer of software brought on a new look this morning. This new logo consists of a simplified windows grid of four squares on the left and a Microsoft type representation on the right in Segoe font. This symbol and logotype combination are set to represent the company for the forseeable future and will very likely be popping up on machines and software across the grid in the very near future.
Microsoft is exceedingly excited about revealing the new look ahead of Windows 8 and Windows Phone 8, two new bits of software that they hope will revolutionize the way they do business. A rebirth of the Microsoft way is in the works, and with what they say is the 10th most visited website in the world being Microsoft.com, they need to be bright as possible for the new wave. Per Microsoft, this logo represents a "new era in which we're reimagining how our products can help people and businesses throughout the world realize their potential."
As Microsoft's General Manager of Brand Strategy Jeff Hansen notes today:
"This is an incredibly exciting year for Microsoft as we prepare to release new versions of nearly all of our products. From Windows 8 to Windows Phone 8 to Xbox services to the next version of Office, you will see a common look and feel across these products providing a familiar and seamless experience on PCs, phones, tablets and TVs. This wave of new releases is not only a reimagining of our most popular products, but also represents a new era for Microsoft, so our logo should evolve to visually accentuate this new beginning." – Hansen
The old logo, for your comparison purposes. Notice the flying flag is now flat and square and the italics are no longer built in to the type – Microsoft has been re-modernized.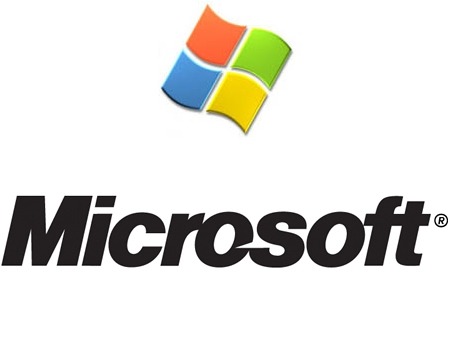 The font you'll recognize from the full collection of Microsoft super brand such as the Xbox and Windows from this point forward. You'll also find a lovely presentation video below to get you in the mood for the future of the company – enjoy!
[via Microsoft]