Microsoft's logo update tells us they're ready for new era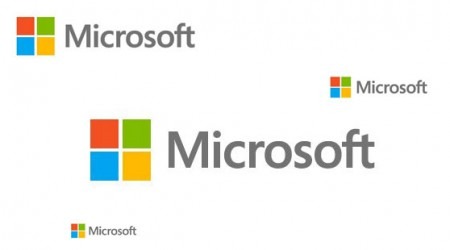 Those who cover the gadget and technology universe in news know that Microsoft is more than ready for a face change – they're ready for a whole nip and tuck age reduction. With the logo they've released today, they've made it clear that they're willing to make their way into the post-PC age – or perhaps the mobile age, if you want to call it that. While many companies flounder with fabulous software and hardware because they don't want to see their precious graphic design change, Microsoft has hired Pentagram to make it work.
With the new logo, Microsoft takes their lovely equilateral square grid and flattens it out, letting you know that they're not messing around with frills here in 2012. The logo that came before this one had a faux-3D effect to it with the same flag, extra shadows, and a logotype addition below – and sometimes beside – with italics and a chip taken out of the mark. It was a very well-traveled mess.
Back when it was introduced, of course, it was a masterpiece. With a bit of help from Neatorama you'll see that the first Micro-Soft logo had them working in the Atari age with lots and lots of lines. Another iteration that existed for just about 12 years had the company keeping with the strange love of shutter-lines in the center O and cutting out the junk in the rest of the now-lovely simple letters.
Then came the italics and the chip – the chip was added by designer Scott Baker who has been reported quite a few times as having added it so it would look like Pac-man. We've since evolved way, way past simple silly cuts such as that. Microsoft's new design will look like a "I could have done that with Photoshop" sort of situation, but it's no joke.
Machines are getting more and more complex as they're getting smaller, more portable, and more powerful. We do not see the complexities, we only see the simplicity and the effortless implementation that manufacturers and developers across the board are pushing as their representation to the world. We have as few steps as we've ever had now between our wallet and the final product.
Watch the company evolve now perfectly in-sync with their renewed brand power. We're glad to see this legend in the software business keep up with the times behind the scenes as well as on the surface.