With the LG G Watch R here at the start of the year 2015, we've got very little competition in smartwatches. There are several Android Wear watches made by top-tier brands and a few smart watches made by brands we've not ended up sticking with for long. But for now, it's a war with hardware. LG G Watch R's body is unique – not as universally appealing as the stark, cut-back body of the Motorola Moto 360, and not as heavy-hitting as the Samsung Gear S. Instead we've got LG doing what LG does best – making a device that stands out amongst its peers and sits comfortably on your person.
Android Wear
At the moment, Android Wear is pretty much the same software no matter which smart device you get it on. The LG G Watch R runs Android Wear swiftly and without hitches, especially now that we've got the newest software, brought on with the dawn of Android 5.0 Lollipop for smartphones.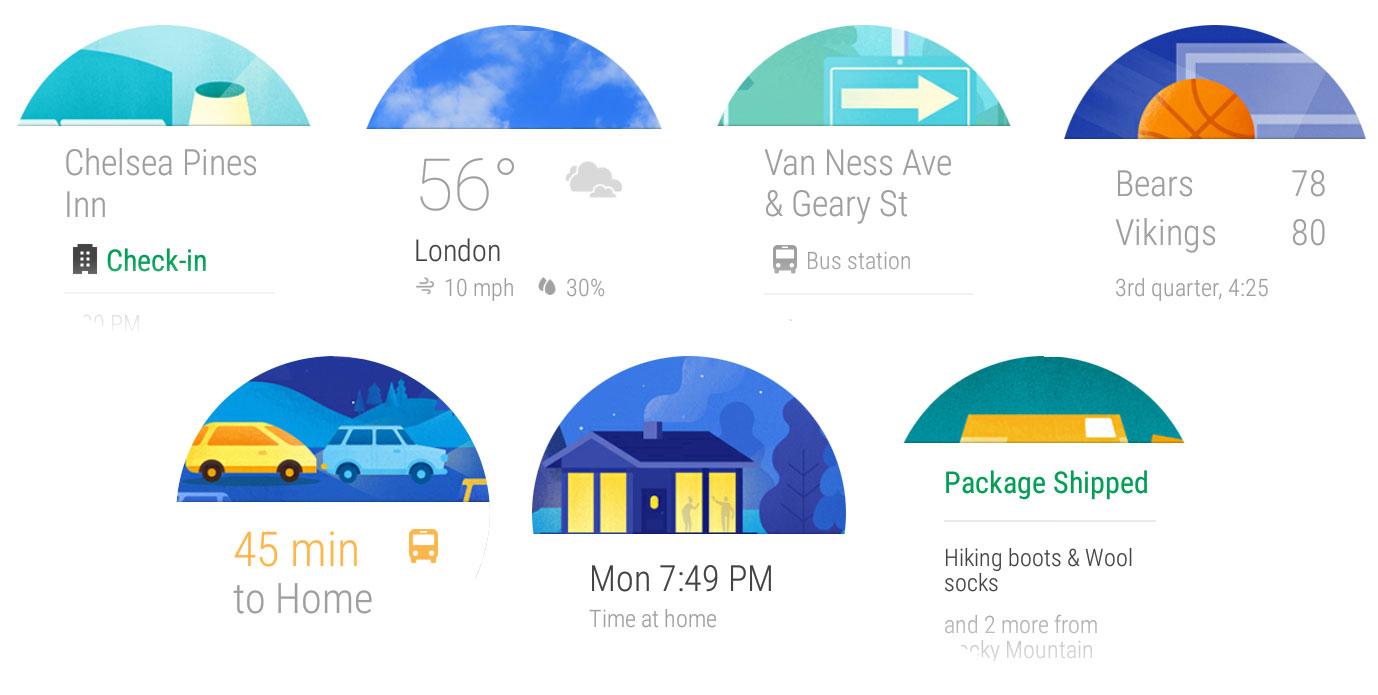 The processor under the hood of this device does not mess around. It's a Qualcomm Snapdragon 400 SoC, literally the same processor that works int he following devices:
• LG G Pad 10.1
• LG G Watch
• Samsung Gear Live
• Samsung Galaxy Tab Active
• Asus ZenWatch
You'll be able to run every Android Wear app out on the market today – unless they're tailored for square faces only, of course. You'll have wrist-bound access to your smartphone notifications, time and weather, and turn-by-turn directions as well.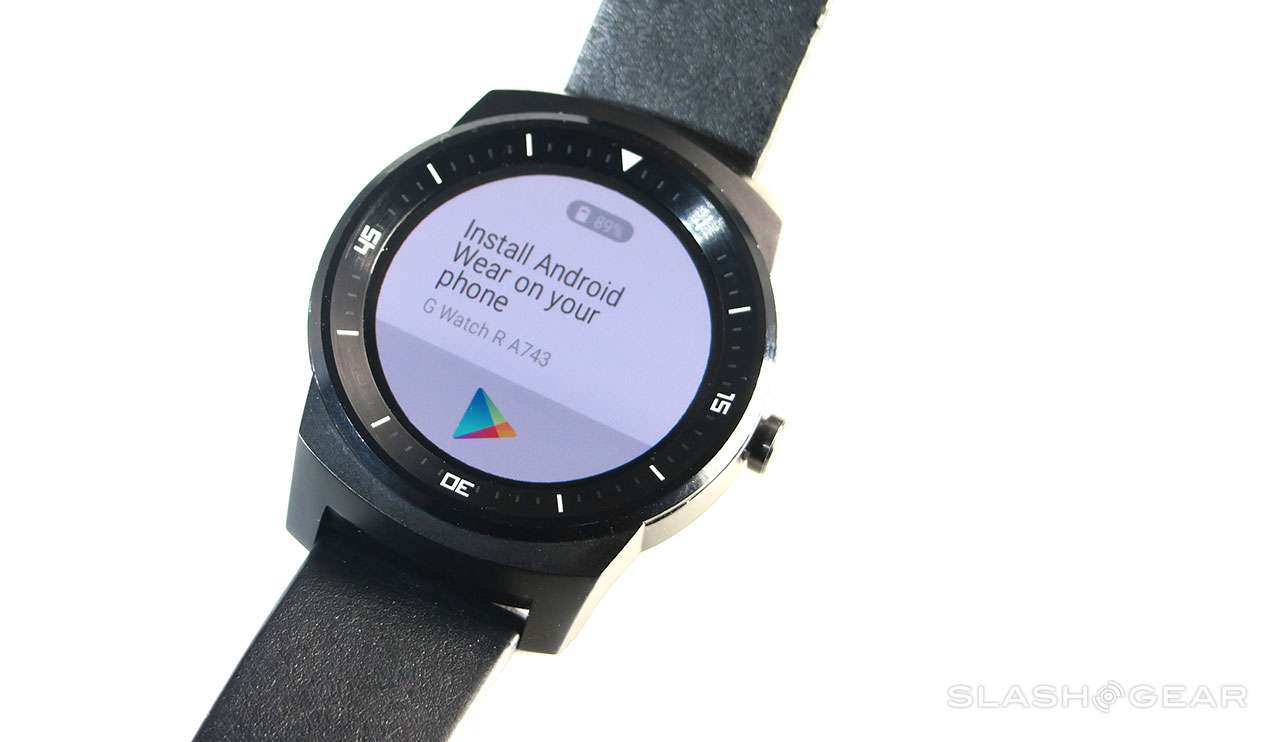 Android Wear runs just as well or better here than it does on any other smartwatch on the market today.
Make sure you have a peek at how Android Wear just got very, very smart as well.
Hardware
The difference between the LG G Watch R and any other Android Wear watch is in this device's hardware build.
The LG G Watch R works with a 1.3-inch full circle P-OLED. You'll notice LG making a point of offering a "full circle" display as the first circular display on the market for an Android Wear watch wasn't actually fully circular. That's the Moto 360, complete with a bit of a notch.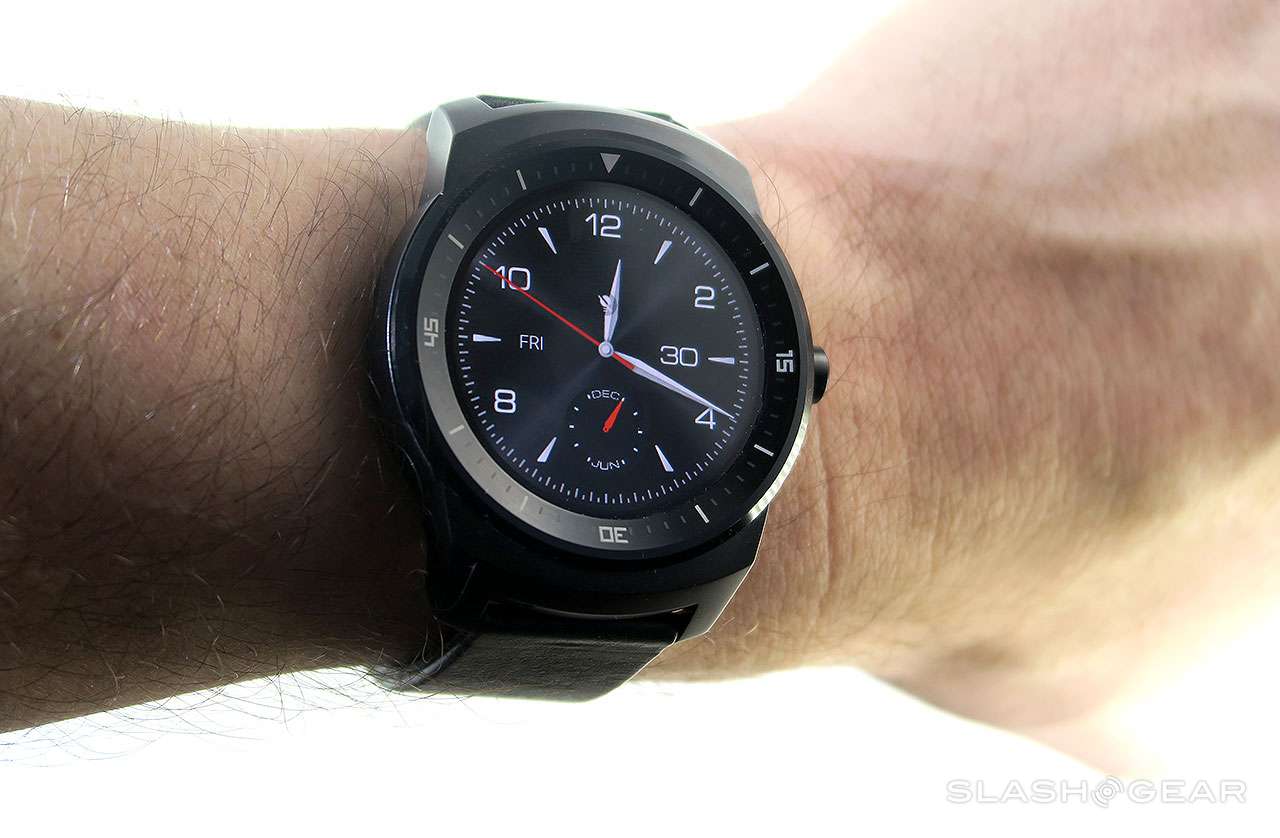 Dimensions for this watch are 46.4 x 53.6 x 9.7 mm – not overly massive, but certainly not tiny. The watch weighs in at 62 g – essentially nothing.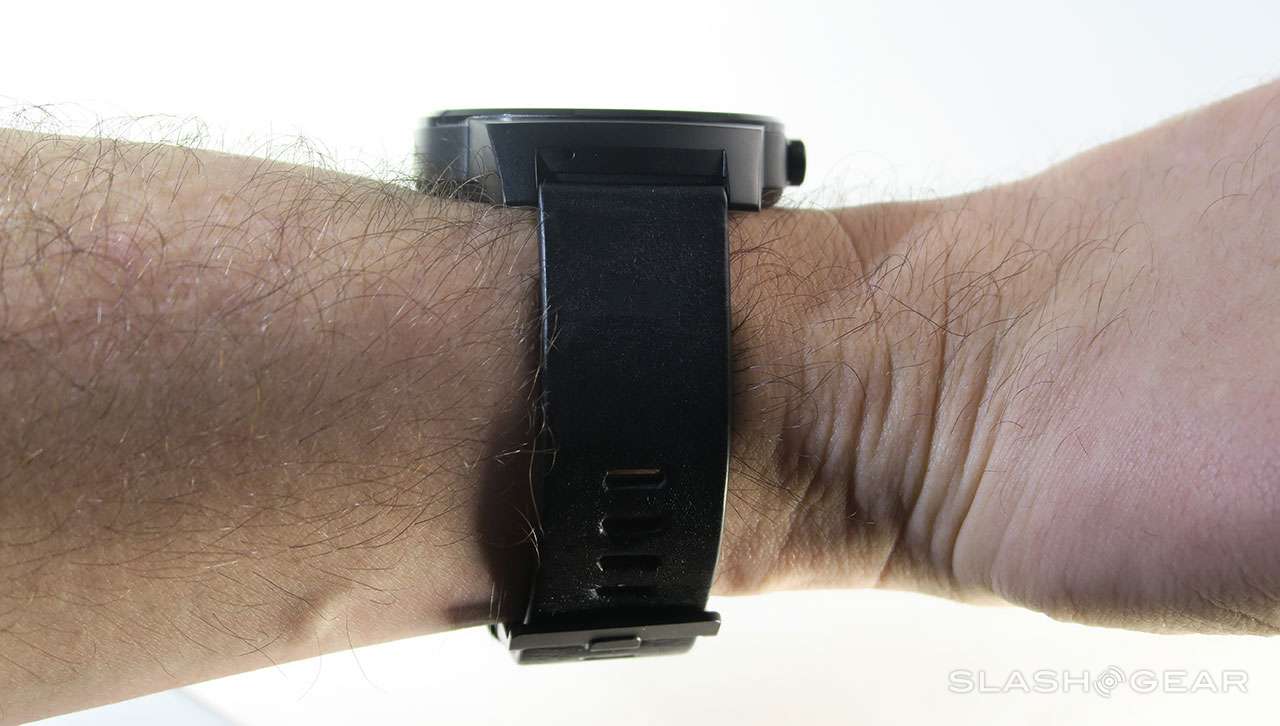 Below you'll see the LG G Watch R next to the LG G3.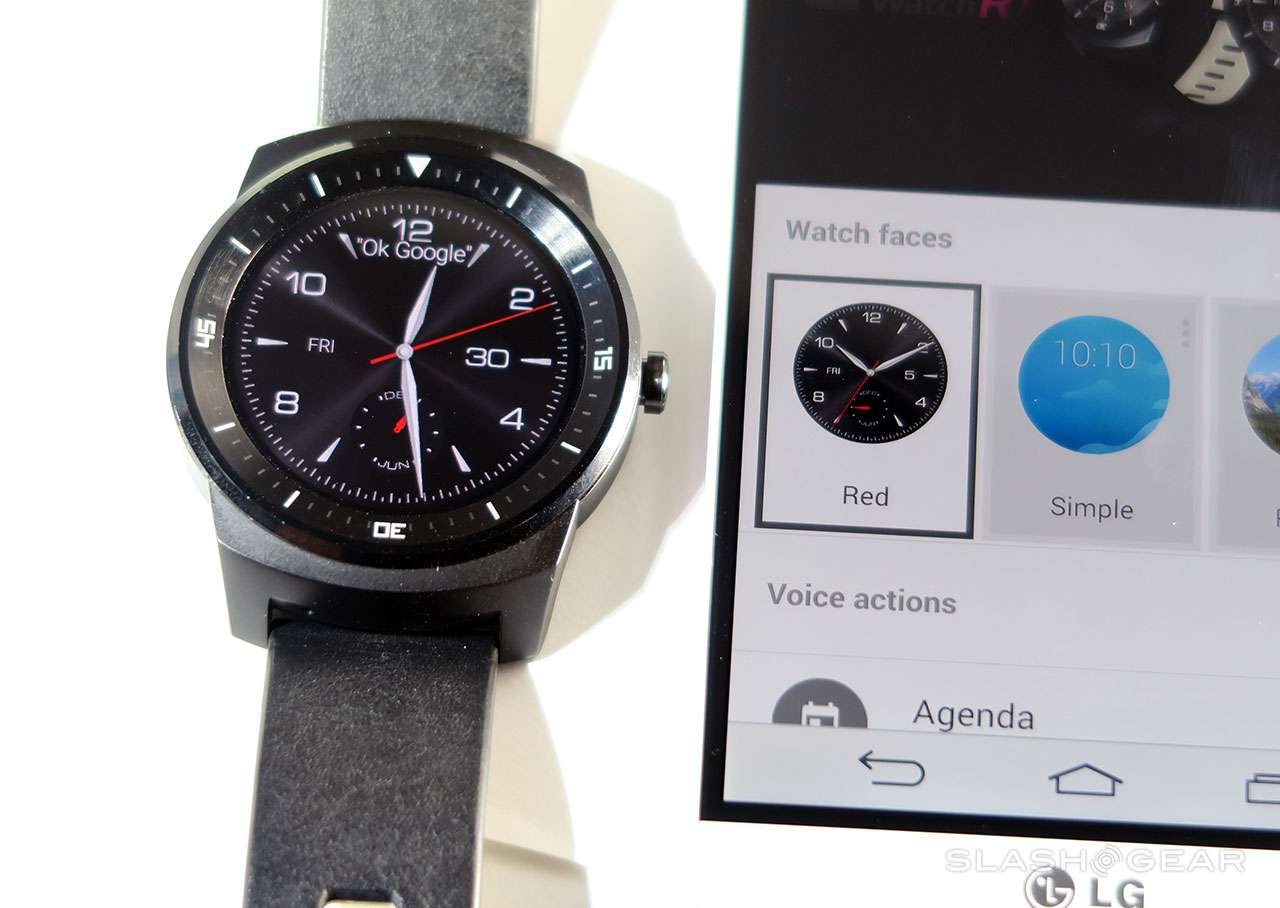 Wearability depends entirely on the watch band you choose to employ. While the watch band you've got right out of the box is OK, it's certainly not premium. It's a surprisingly general-feeling quality, in fact, so much so that I was surprised LG would leave such a detail intact.
The watchband is made of calfskin leather, too – it's not going to break on you any time soon, but it was certainly made of an animal. This strap can be changed out easily with any other standard 22mm watch strap.
Under the hood you'll have 4GB eMMC (user available memory up to 3 GB) and 512MB RAM. So load up your apps galore – and load some music on to the device as well as you'll be able to play music wirelessly from the watch to a Bluetooth device without the aid of a phone, if you do so wish.
This device is Dust Resistant and Water Resistant. It's rated IP67, which means it can be "gently submerged" in still tap water – not salt water or anything fancy like that – at room temperature for about 30 minutes without damage. You can submerge the watch up to 1 meter this way – but don't expect the touchscreen to work under water, only the home button on the side of the device.
This inoperability of the touchscreen under water is standard for every touchscreen on the market today. Your device may be water resistant – that doesn't mean it's going to work the same as it would on dry land.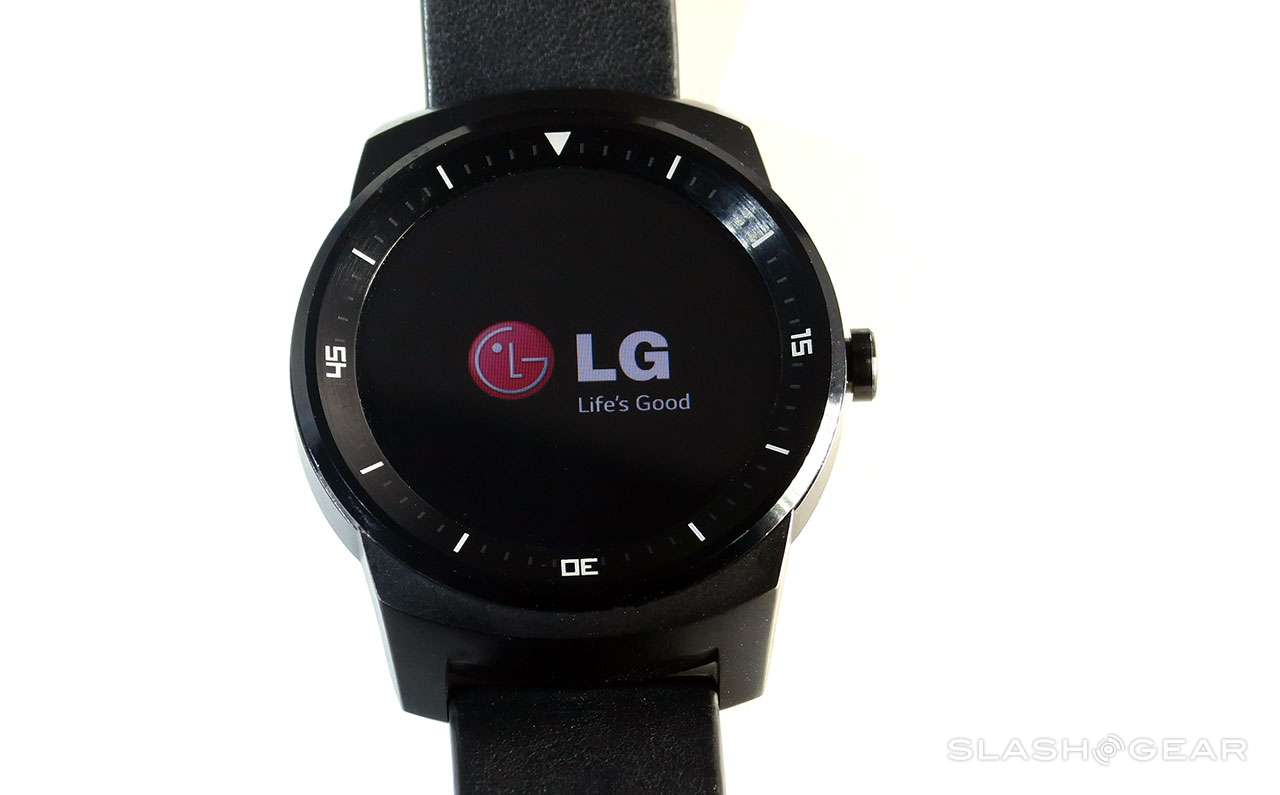 Inside this watch we've got Bluetooth 4.0. This connectivity is good for connecting to your smartphone as well as wireless devices like speakers for wireless audio blasting.
Also inside is a 9-Axis sensor array, including Gyro, Accelerometer, and Compass. There's also a barometer inside just incase you want to check atmospheric pressure – or eventually calculate your height above sea level, just as soon as you grab an app that's able to read the data.
Underneath the watch you'll find a PPG heart rate monitor.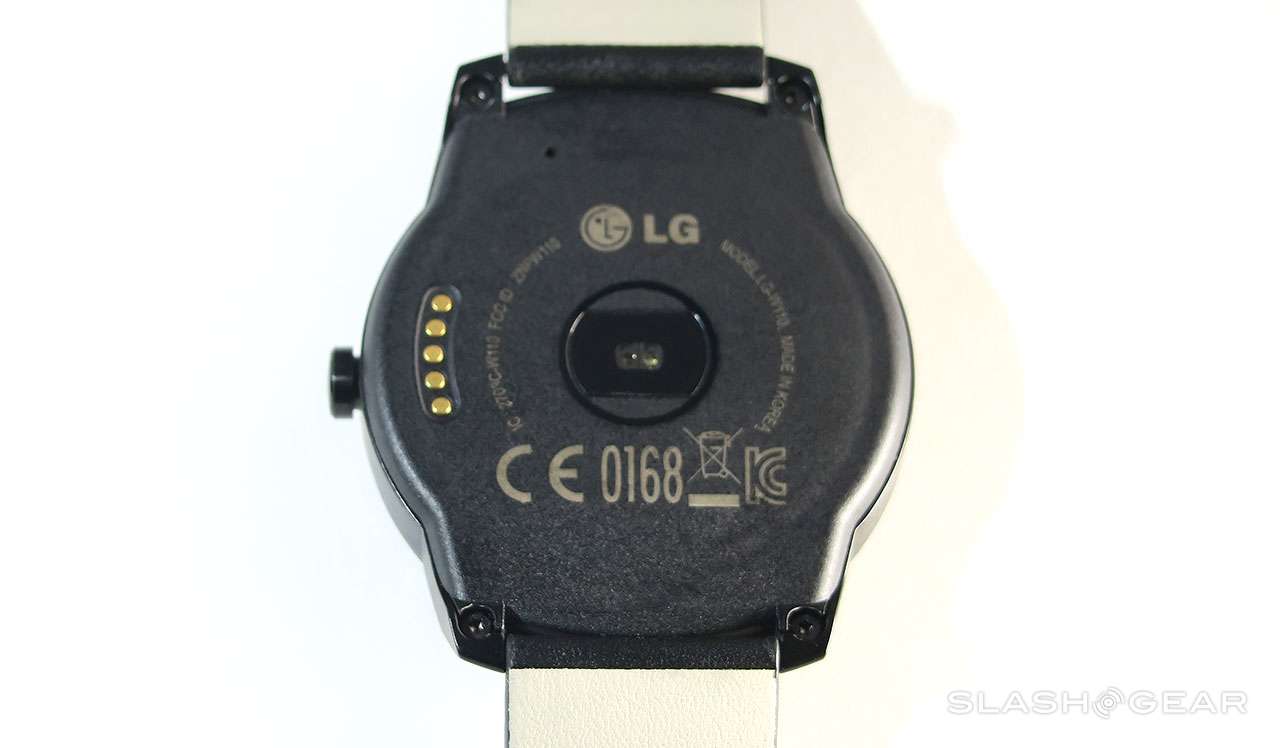 This heart rate monitor works better if you flip the watch to your wrist rather than the top of your arm, but it does work all the same. You'll be using Google Fit to take advantage of your heart rate readings – you'll also be able to use this app (built-in to your LG G Watch R) to see how many steps you've taken during the day.

Above you'll see a couple of shots of how Google Fit works in the watch. Activating Google Fit on your smartphone expands the experience.
Wrap-up
While Motorola edged out LG and Samsung for the first "round" Android Wear watch on the market, LG returned to the party with a truly round display, bringing heat with a device that's easily one of the finest wearable smartwatches on the market today.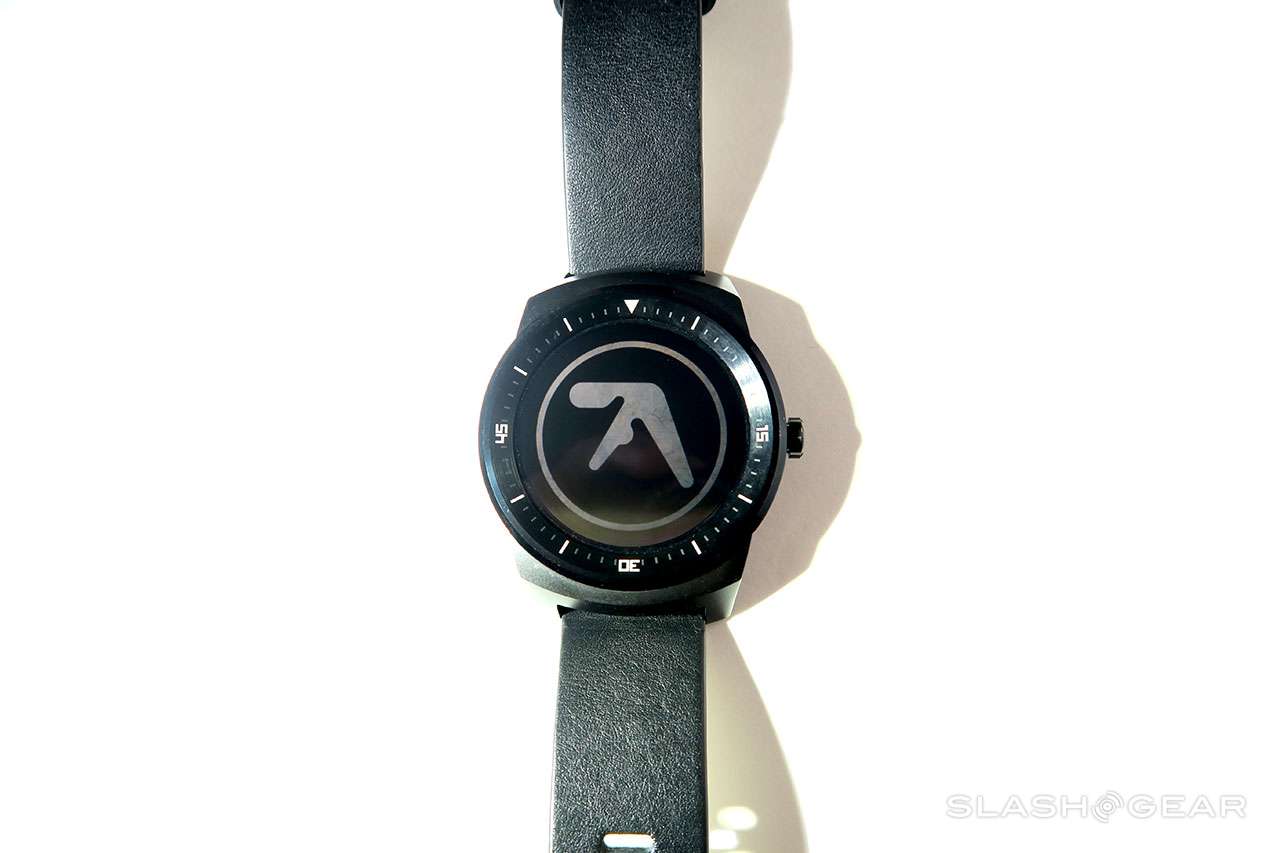 When this review is being published on the 2nd of February, 2015, Google Play lists 6 Android Wear devices: ASUS ZenWatch, LG G Watch R, Sony SmartWatch 3, Moto 360, Samsung Gear Live, and LG G Watch. Of this group, I can't imagine choosing any other unit than the LG G Watch R.