While its innards aren't all that different from its original release, the Sony Smartwatch in Steel brings the heat with a body that's all-metal. It's Stainless Steel, high-quality looking and high-quality to the touch. This device still has a 1.6-inch "transflective" display so you'll have a slightly better viewing experience than you would with competing square Android Wear devices – outdoors, anyway. This display is 320 x 320 pixels tight, and with this metal band, the entire setup is a whole lot better a warrior in this wearable battle.
This device remains water protected with an IP68 rating. You'll have a Quad-core ARM A7 processor clocked at 1.2GHz inside with 4GB of eMMC and 512MB of RAM. This device also continues to roll with ambient light sensors, accelerometer, compass, gyroscope, and GPS.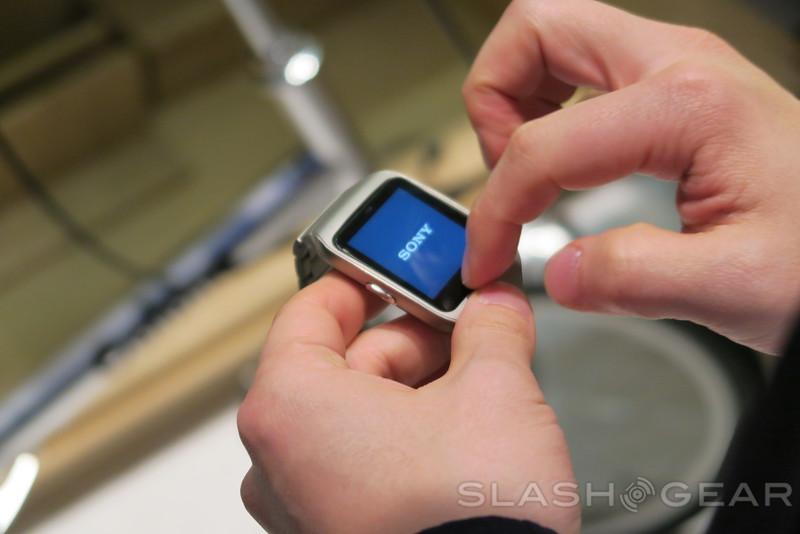 The first two Sony Smartwatches were relatively ahead of their time. Before Android Wear there was the Sony Smartwatch. Then the Smartwatch 2 impressed us with its ability to connect to our Android smartphone and connect to camera functions with Bluetooth. Now it's time for Google's software made for wearables specifically, and the Smartwatch to be taken out a whole new door.
And now it comes in a full metal jacket. Each boss that stood on stage at Sony's CES 2015 presentation. This unit looks slick.