Samsung Gear Live Review: Goodbye Tizen, hello Android Wear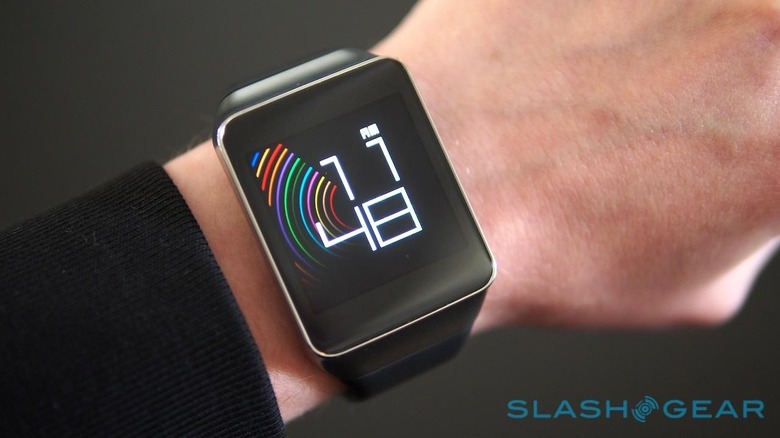 Samsung isn't short on smartwatches right now, but it couldn't resist adding another to the roster with Android Wear, Google's play for the wearable space. Launching alongside LG's G Watch, the Samsung Gear Live borrows heavily from the Tizen-powered Gear 2 Neo, though with some Google Now sparkle thrown in too. I've reviewed Android Wear in full separately, so this review will focus on the Gear Live's own particular abilities and issues.
Hardware and Design
If you've seen any of Samsung's recent smartwatches, the Gear Live design won't come as too great a surprise. At 37.9 x 56.4 x 8.9 mm and 59g it's wider but thinner, along with being ever so slightly lighter, than the LG, but where the G Watch was designed with rulers alone, there are some smooth metal curves on the Samsung. I have to say I prefer Samsung's design, which is a little less austere.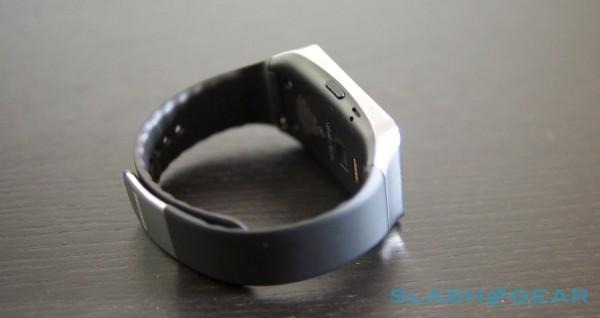 Up front is a 1.63-inch touchscreen using Samsung's favored AMOLED technology. It's minutely smaller than LG's IPS LCD panel, but higher resolution at 320 x 320 for a total pixel density of 278ppi. Display-fanciers I spoke to at Google I/O were divided on the bottom-line quality of the screen, but it's ideal for the wrist: bright colors, eye-catching, and with smooth graphics.
Where it struggles is outdoors, with sunlight visibility fading versus the LG's screen (though to be blunt, neither is especially sun-friendly). Android Wear's bold graphics look great indoors, however.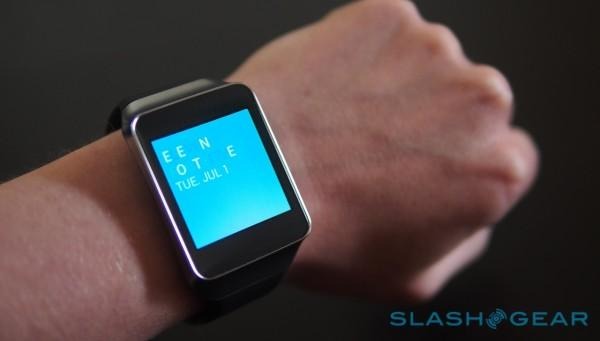 Inside, there's a 1.2GHz Snapdragon 400 processor an 512MB of RAM, just as in the LG, along with 4GB of storage. Samsung's battery is smaller, though, at 300 mAh, but you do get a heart rate sensor as we've seen on other smartwatches from the firm. Stand still and it manages an accurate reading – you can trigger it by saying "Okay Google, what's my heart rate?" – though trying to get a result while mid-exercise proved less consistent.
Results are fed into Android Fit, Google's new platform for health and fitness data. Alternatively, you can switch to Samsung's own S Health platform using the Android Wear companion app on your phone.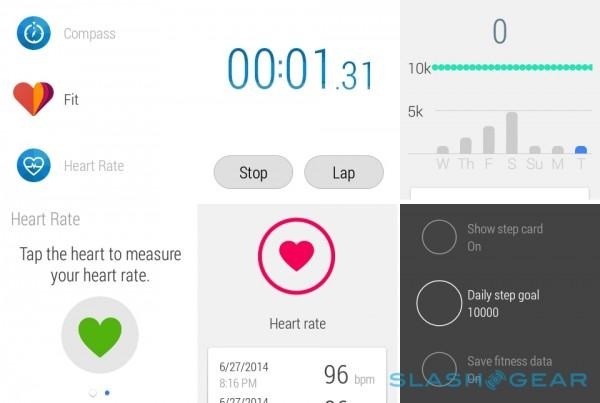 Charging the Samsung uses a clip-on microUSB dongle, since an open port would've presented issues for making the watch water-resistant. It's small, and can be a little fiddly to lock in place: even after several days using the Gear Live, I still found myself trying to attach it upside-down.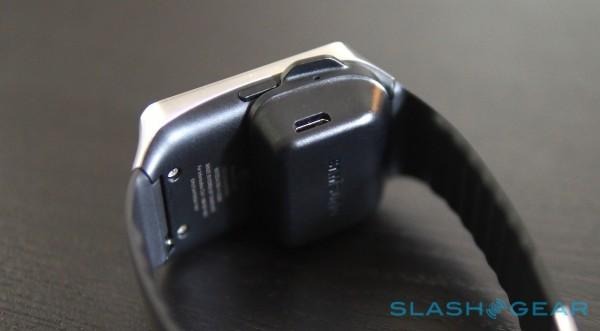 Comfort and Battery Life
The curved shape of the Gear Live pays dividends for comfort, with the rounded back sitting more readily on my wrist than I found with the LG. Like the G Watch, the strap can be switched out for any standard 22mm band, but while Samsung throws a little chrome at its standard strap, it's actually more frustrating than what LG uses.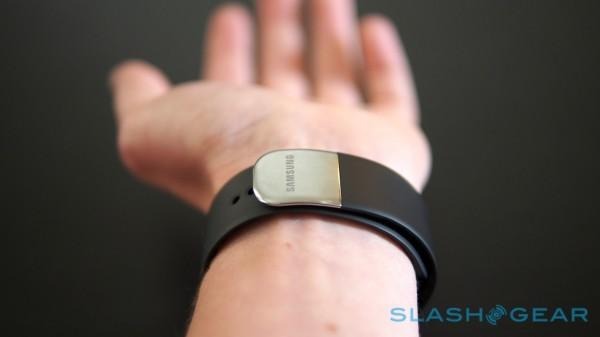 That's because, rather than regular buckle, the Gear Live has two little metal studs that have to be popped into matching holes on the strap. Pushing them in requires no small amount of pressure, as well as lining the two ends of the highly-springy strap up perfectly: you can do it more easily if you rest the watch face-down on a desk or your thigh, but it's nowhere near as straightforward as LG's version.
Samsung's battery is smaller, but AMOLED is meant to be more frugal. Still, runtimes proved a little shorter than what I saw on the LG. It'll obviously depend considerably on what you use your Android Wear smartwatch for – notifications are relatively low-intensity; voice commands and navigation are more demanding – but I always managed to get through a full day of use before I needed any sort of recharge.
Wrap-Up
Priced at $199, for the moment the Gear Live is the cheapest rung on the Android Wear ownership ladder. That doesn't mean it's necessarily cheap for a smartwatch, of course: you can get a Pebble for $150, though that's the regular plastic version, not the $249 Pebble Steel which would arguably be the obvious "premium" comparison.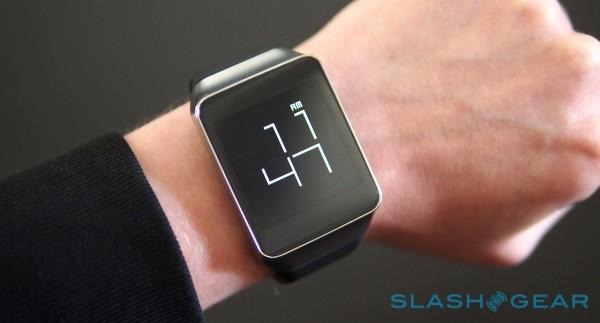 It's Android Wear which sets the Samsung apart from Pebble and other smartwatch entrants, however, Google's tight integration with Android notifications and Google Now giving it the usability edge, assuming you have a compatible phone.
For the moment, the Samsung Gear Live would be my pick of the Android Wear smartwatches. However, it still feels like it's pitched at the geekier consumer, rather than actual watch fans. That audience will have to wait to be woo'd by Motorola's MOTO 360, due this summer, which actually manages to be aesthetically alluring as well.