Verizon joins Samsung Gear S smartwatch club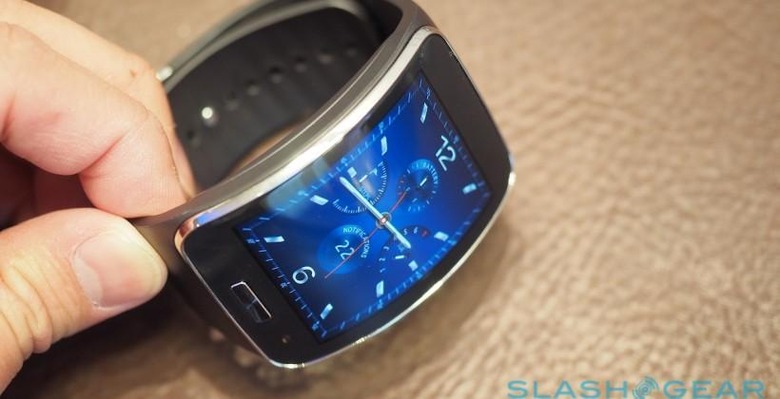 Verizon has joined the Samsung Gear S party, launching the 3G-enabled smartwatch today, though you'll pay a pretty penny for the privilege of equipping your wrist. The wearable – priced up by AT&T and T-Mobile USA last week – comes with its own cellular connectivity baked in, rather than relying solely on a Bluetooth-tethered smartphone to operate. However, that doesn't mean you can avoid a smartphone altogether, and that's where the Gear S starts to get expensive.
Verizon is asking for $349.99 for the Gear S with a new, two year agreement. That's a mere $50 saving compared to the full, upfront price.
On top of that, you're looking at $5 per month to add the smartwatch to an existing More Everything plans. That's half the price of AT&T, which charges $10 per month to add its Gear S version to a Mobile Share plan.
Even with integrated 3G, though, you don't get complete freedom from your phone. You'll need a Samsung Galaxy to set up and manage the Gear S, though you can leave it at home most of the time and just forward calls and messages to your wrist.
Overall, then, compared to AT&T the Verizon watch works out a little more expensive over the course of the two year agreement, at around $470. AT&T's more expensive service is offset by the fact that the carrier charges $150 less upfront for the hardware.
As we found when we tried the Gear S out in September, it's a capable smartwatch though bulky given the extra radio connectivity it squeezes inside. Nonetheless, the curved AMOLED touchscreen is certainly distinctive, and if you're an existing Galaxy user looking for some tech on your wrist, that may be enough to tip your hand.
SOURCE Verizon